Trump Expands Jones Act Waiver to Cover More Ports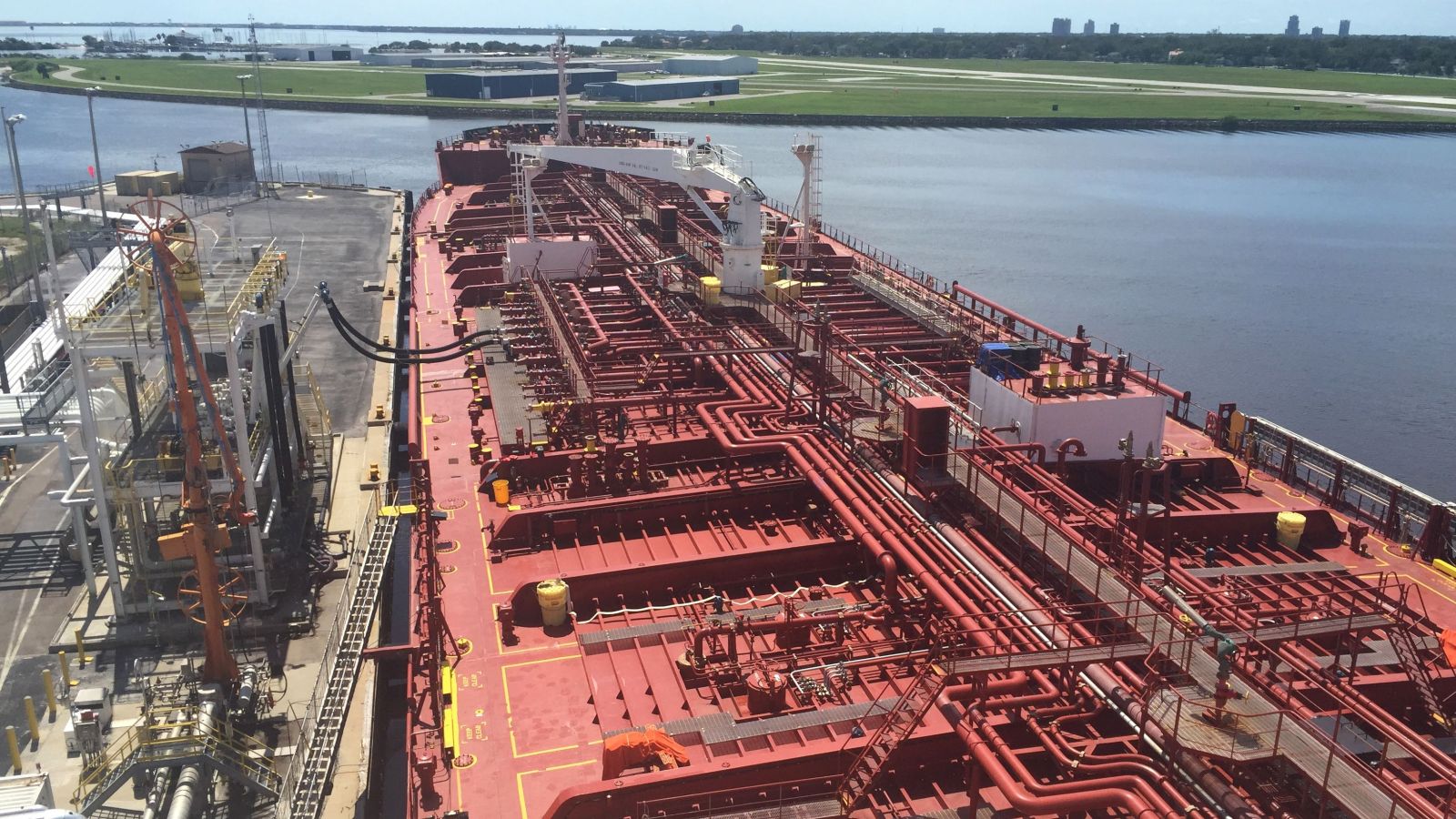 In the wake of Hurricane Harvey and Hurricane Irma, the Trump administration issued a Jones Act waiver allowing foreign-flagged tankers to carry refined products between certain American ports, citing the storms' impact on refiners, pipelines and fuel supply levels. The waiver was for a period of seven days, and it was limited to shipments between eight states on the East and Gulf Coasts. On Thursday, the administration extended that waiver for loadings up to September 22 and broadened its scope to include ten more states.
In a brief for clients, maritime law firm Blank Rome said that after the issuance of the first waiver, "industry stakeholders encountered commercial and operational challenges . . . due to the limited number of states to which it applied, the compressed window of time available to fix a vessel and arrange for loading, and the post-storm delays and disruption impacting a number of key ports." The waiver's expansion is intended to address these concerns.
In the meantime, American tanker operators have already mobilized their Jones Act fleets to meet the demand. Jacksonville-based operator Crowley Maritime reported Thursday that it has dispatched 18 Jones Act product tankers to discharge gasoline and diesel at Florida ports. The vessels include Crowley's Ohio and Florida, which were among the first tankers to bring fuel into Port Tampa Bay on Tuesday, and the West Virginia, which unloaded in Port Everglades.
"We are extremely grateful for our customers' response to this crisis, and for the dedication and sacrifice of the American men and women operating these vessels," said Rob Grune, Crowley's senior vice president and general manager, petroleum services. "Many of them live in Florida, and have put their own needs on hold while responding to the urgent needs of others."
Fuel is being discharged from Crowley vessels at all of the major terminals in Florida, including Jacksonville, Port Canaveral, Fort Lauderdale and Tampa. The vessels will be bringing a combined 115 million gallons of gasoline and 21 million gallons of diesel within an eight-day period, Crowley says – enough to fill the tanks of more than seven million cars.
The vessels began discharging as soon as terminals reopened, but Grune noted that berth availability is limited even when the ports are fully operational. "As a result, we expect that fully loaded vessels will experience significant delays waiting in line to discharge . . . Crowley's vessels, and those of other American operators, are supplying as much fuel to Florida as the shoreside supply chain can accept and distribute," he said. The shortage of berth space may call into question the need to allow additional, foreign-flagged tankers to ship fuel to storm-damaged states.