Tropical Storm Nate Forces Gulf Oil Well Shut-Ins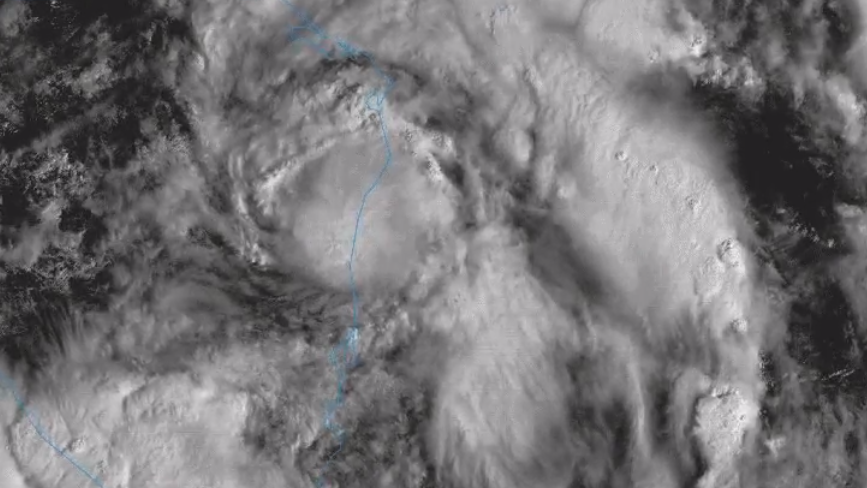 On Friday, the National Hurricane Center predicted that Tropical Storm Nate will travel north across the Gulf of Mexico and make landfall on the U.S. Gulf Coast as a Category One hurricane, with sustained winds of 70 knots. A hurricane warning is in effect between Grand Isle, Louisiana and the Alabama-Florida border, along with a storm surge warning. Rainfall could be up to 12 inches in areas, and the surge may be between two and seven feet, depending on tidal conditions and location.
Officials are already preparing for the storm's impact. In Louisiana, residents of Lafitte and parts of St. Bernard Parish have been encouraged to heed an evacuation order. Governor John Bel Edwards said that "we do anticipate a direct hit . . . you need to be where you want to be and in the posture you want to be by dark on Saturday." New Orleans mayor Mitch Landrieu made a similar call, asking residents to buy and store three days' worth of supplies if they plan to stay.
In Mississippi, governor Phil Bryant has declared a state of emergency for the six counties in the storm's immediate path, along with a pre-declaration for others that may be affected when it arrives. The Air Force's Keesler Air Base in Biloxi is relocating its aircraft to other facilities in Arkansas and Texas in order to keep them out of harm's way.
In Florida – already reeling from the effects of Hurricane Irma – Governor Rick Scott declared a state of emergency for 29 northern counties that could be affected by the storm. "By declaring an emergency in these counties, we can also ensure that there is no hindrance in the transportation of supplies and assets. I urge all Floridians to remain vigilant and stay alert to local weather and news," Scott said.
The Navy is also preparing for the storm's arrival. The commander of U.S. Fleet Forces, Adm. Phil Davidson, has ordered the amphibious assault ship USS Iwo Jima and amphibious transport dock ship USS New York, with embarked elements of the 26th Marine Expeditionary Unit, to reposition for a potential disaster relief effort along the Gulf Coast. The Iwo Jima and New York will bring three U.S. Marine Corps CH-53E heavy lift helicopters, six Navy MH-60S and four MH-60R medium lift helicopters.
In the Gulf, the U.S. Bureau of Safety and Environmental Enforcement is ensuring that oil and gas facilities that are in the storm's path either evacuate or relocate. As of Friday, 66 out of 737 manned platforms and five out of 25 non-DP rigs have been evacuated. 11 DP rigs have been relocated out of the storm's path. All told, BSEE estimated that about 70 percent of the nation's Gulf of Mexico oil production is now shut in, along with abouth half of the natural gas output.
Nate's approach is a reminder that the highly active 2017 Atlantic hurricane season is not yet over. With over $200 billion in estimated damages to date, 2017 is likely to be the costliest season on record, and there are still two months left to go.
A recap of the record breaking last five weeks in the Atlantic Ocean via @NHC_Atlantic outlooks. A job well done this year! pic.twitter.com/idW9y3qQcw

— Tyler Stanfield (@StanfieldTyler) October 2, 2017