Three Offshore Companies Buck the Downward Trend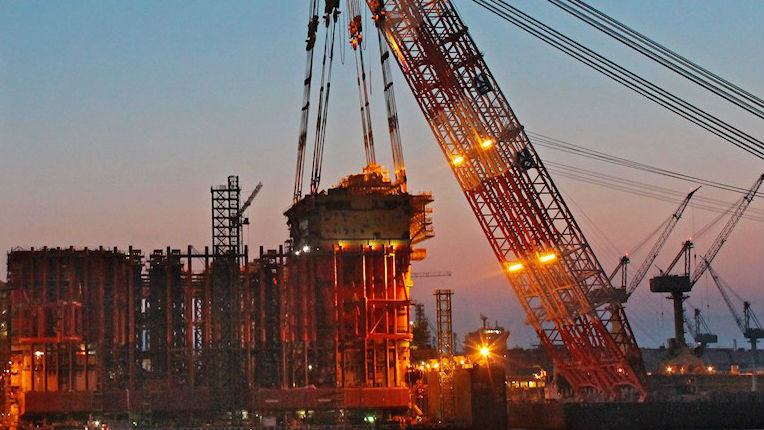 Oil and gas work has been slim of late, with forecasts of bankruptcy for offshore services providers, huge cuts in employment worldwide (with some 250,000 jobs lost to date), and even the recent contraction of the entire economy of Scotland due in large part to the reduction in North Sea drilling.
But three companies have announced some positive news lately amidst the sector's overall gloom.
Rig operator Transocean recently secured a contract from Independent Oil and Gas for the lease of the rig John Shaw on the Skipper discovery in the Northern North Sea. Drilling is set to commence early in 2016, and is intended to obtain samples for development planning. The work is expected to take about 25 days.
In the United States, exploration and development company Hilcorp has announced regulatory filings in a plan to build a gravel island six miles off the coast of Alaska as a drilling platform. The proposed 23-acre site in the Beaufort Sea would support five or more wells, says Hilcorp, and if successful it would be the first oil production in federally controlled Arctic waters. The plan calls for 80,000 cubic yards of gravel to be dumped into 20 feet of water.
Environmentalists have panned the plan; their opposition in addition to cost factors brought the $7 billion Shell Chukchi Sea offshore exploration project to a halt earlier this year.
The proposed island would be situated near Prudhoe Bay, North America's largest oil field. Earlier exploration by BP, the first leaseholder for the block, yielded results of an estimated 120 million bbl of available crude in the field. BP decided that at the time of exploration - now almost 20 years ago - the wells were not technically feasible.
The idea is not unprecedented. Another gravel drilling platform has operated offshore Alaska in state-controlled waters for 30 years. But Hilcorp's construction plan may come as a surprise to operators from lower latitudes: the company intends to truck the gravel over winter sea ice to reach the site.
Houston-based Hilcorp made headlines earlier this week with a plan to give Christmas bonuses of $100,000 apiece to its 1400 employees as a thank-you for helping the company double in size in five years. The last time this occurred, Hilcorp issued employees a voucher worth $50,000 for a new car.
Norway's Marin Teknikk has also made recent news for a contract for two new dive support and offshore construction vessels, to be delivered to dive support company Ultra Deep Solutions of Singapore. The ships, of Teknikk's MT6023 design, will be able to support 18 divers, and will also feature two high capacity heave compensated cranes plus arrangements for two remotely operated submersibles.
The two support vessels will be built by Wuchang Shipbuilding Industry Group of China, with delivery in 2018.
Marin Teknikk expressed gratitude for the order in what it described as a weak market. The two ships will secure work for over 100 of the company's engineers.
Mr. Sheldon Hutton, CEO of UDS, said in a statement that the purchase "affirms our company is heading in the right direction to build quality and size-appropriate vessels catered for the market. The current slowdown in the market allows us time to ensure our designs are optimized and customized for relevance in the oil and gas industry."