Three Dead in Hit-and-Run Collision off Kochi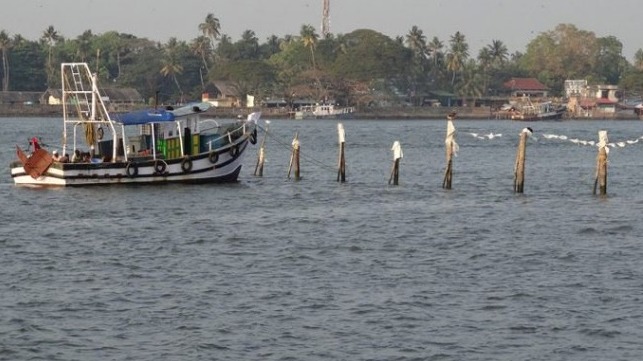 In the early hours of Tuesday morning, a merchant vessel ran down a fishing boat off the coast of Kochi, India, killing at least three people, injuring two and leaving nine missing. According to a survivor, the vessel did not stop to render assistance, making the accident the third maritime hit-and-run off Kochi in as many months.
The fishing boat Oceanic departed the village of Munambam, Kerala on Monday, and on Tuesday night, it was stationary at a position about 23 nm off the coast. At 0330 hours, it was struck and flipped by a large vessel. One of the survivors told police that the fishing boat was hit at the stern, and that he was the only one awake at the time of the collision.
The Indian Coast Guard suspects that the vessel involved may have been the 160,000 dwt crude tanker Desh Shakti, but the identity of the ship has not yet been confirmed. The Indian-flagged Shakti was under way from Chennai to Basra, Iraq at the time of the incident, and officials say that she was in the area. However, three other vessels were also nearby at the time, according to India's Mercantile Marine Department.
The survivors, identified as Edwin, 29, and Naren Sarkar, 20, were taken to a hospital at Ernakulam for treatment. An extensive search for the missing continued Tuesday, with about four dozen fishing vessels assisting the Indian Navy and Coast Guard. The authorities have also launched an aerial survey of merchant traffic in the area in an attempt to identify the vessel responsible, according to local media.
The 2004-built Desh Shakti is operated by the state-owned Shipping Corporation of India (SCI). She is one of the firm's largest tankers, alongside the comparably-sized Desh Shanti and Desh Shobha.