Ten Projects Proposed for FASTLANE Funding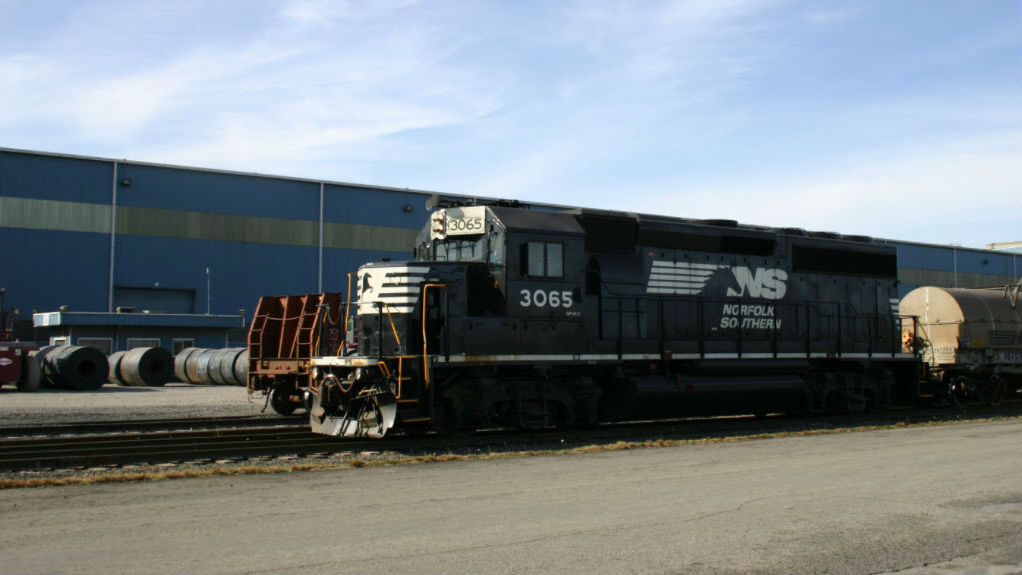 The U.S. Department of Transportation (USDOT) has released its proposed list of 10 project awards under the small project fiscal year 2017 Nationally Significant Freight and Highway Project program (known as FASTLANE).
Of the 10 proposed awards, most were multimodal and all featured freight infrastructure improvements. The proposed awards will enhance safety at over 100 rail crossings, repair nearly 250 miles of track and improve over 70 rail bridges, allowing communities in Maine, Mississippi, Florida, Georgia and Texas access to the national freight rail network. In total, the $78.88 million in proposed FASTLANE awards will lead to approximately $217 million in total investment in infrastructure.
The Coalition for America's Gateways and Trade Corridors (CAGTC) has issued a statement saying it applauds USDOT's rationale in selecting these projects.
CAGTC President Leslie Blakey, says. "Rural lawmakers have long expressed concerns that competitive grants may not be effective in their regions and are more likely to favor urban areas. USDOT has done well to select freight-focused, multi-modal small-scale projects in mostly rural areas that can improve business efficiency not only regionally but nationally."
Tim Lovain, CAGTC Chairman and Executive Vice President of Crossroads Strategies, cites the partnership between Port of Moses Lake and the Washington State Department of Transportation as an example. "Creating rail access to the Port of Moses Lake will deliver benefits by developing safer and more efficient access to the Port's industrial park."
U.S. DOT has also proposed that the Port of Indiana-Burns Harbor receive one of the 10 grants. The $9.85 million discretionary grant is part of a $19.7 million expansion of the port's infrastructure that will increase cargo handling capacity and multimodal capabilities for the Lake Michigan port.
"Indiana has one of the premier inland ports systems in North America. This project will increase our state's ability to attract and grow multimodal business in Northwest Indiana," said Governor Eric J. Holcomb. "Our Lake Michigan port provides critical access to ocean vessels, Great Lakes ships and river barges that connect Indiana companies to the world. Further investment into this port will only strengthen the tremendous economic impact it generates for our state each year."
The port's grant would provide partial funding for $19.7 million in infrastructure enhancements, including the construction of a new 2.3-acre cargo terminal with multimodal connections for handling cargo transfers between ships, barges, rail cars and trucks. In addition, 4.4 miles will be added to the port's existing 14-mile rail network. Two new rail yards will create rail storage for 165 rail cars, accommodate a 90-car unit train and provide rail car switching within the port, which will improve operating efficiencies for port companies.
Improvements to the west dock, including extending a retaining wall and paving a dock apron, will result in an additional 1,200 feet of usable dock space. The project scope also includes a new six-acre truck marshalling yard that will relieve congestion along port roads.
The Port of Indiana-Burns Harbor handled nearly 2.6 million tons of cargo in 2016, completing the highest three-year total in the port's history. Ship traffic through the port was up 14 percent for the first six months of 2017, compared to the same time period last year. Port operations generate an economic impact of $4.9 billion per year and support over 39,000 total jobs.
The other proposed recipients are:
US 550 South Connection to US 160, La Plata County, Colorado, $12,312,886.50 - to construct a new 1.7-mile alignment of US 550, connecting with US 160 at the Grandview Interchange.
Taylor County Florida Competitiveness & Employment by Rail (CEBYR) Project, Taylor County, Florida, $8,671,513.50 – to rehabilitate the Georgia & Florida Railway (GFRR) including upgrades to 19 active warning public grade crossing devices, rebuilding 90 public and private grade crossing surfaces, hardening 16 bridges to support increased traffic, installing approximately 70,000 crossties, and resurfacing approximately 80 miles of railway between Foley, Florida and Adel, Georgia.
Maine Railroad Bridge Capacity Project, Maine Department of Transportation, Maine $7,890,000 - to repair and upgrade 22 rail bridges on the Madawaska Subdivision of the state-owned railway in northeastern Maine.
U.S. Highway 10 Lake Michigan Crossing Dock Facility Improvements, City of Ludington/City of Manitowoc, Mason County, Michigan and Manitowoc, Wisconsin, $5,000,000 - to replace and update the 70-year-old ferry docking and berthing facilities in Ludington, MI, and Manitowoc, WI.
North Central Mississippi Railway Project, North Central Mississippi Regional Railroad Authority, Mississippi, $7,540,000 - to rehabilitate an approximately 90-mile stretch of track of the Grenada Railroad between Grenada and Canton, MS, as well as repair the Coldwater River bridge near Coldwater, MS.
Rogers' Rangers Bridge, State of New Hampshire, Coos County, New Hampshire and Essex County, Vermont, $5,000,000 - to replace the Rogers' Rangers Bridge that carries U.S. Route 2 over the Connecticut River between New Hampshire and Vermont.
Evans Avenue Railroad Grade Separation Improvements, City of Akron, Ohio, $5,715,600 - to conduct improvements to Evans Avenue. Evans Avenue currently carries approximately 4,000 vehicles per day and has two at-grade crossings with CSXT Railroad and the Akron Metro Regional Transit Authority (RTA).
SORR Rehabilitation and Presidio International Rail Bridge Reconstruction, Texas Department of Transportation, West Texas, $7,000,000 - to repair the Presidio-Ojinaga International Rail Bridge, and rehabilitate approximately 72 miles of the state-owned South Orient Railroad, from the U.S./Mexico border to the Paisano Junction, near Alpine, Texas.
Funding requests for this small grant FASTLANE round totaled more than $1.8 billion, or 22.5 times the approximately $80 million made available for the program. The grants are now subject to a 60-day review period in which Congress could vote to disapprove any of the projects it finds objectionable.
The FASTLANE Discretionary Grant program, is part of the 2015 federal legislation Fixing America's Surface Transportation (FAST) Act, which allows the U.S. DOT to invest in highway, rail, port and intermodal freight and highway projects. The grants began in fiscal year 2016 with $800 million. Congress has dedicated $4.5 billion to the program through to fiscal year 2020.