Tanzania Gears Up for Offshore Boom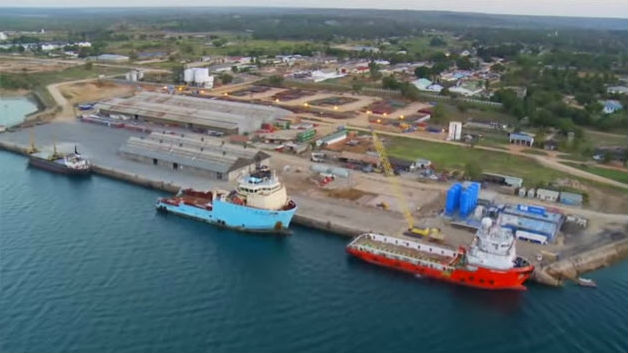 Statoil has announced a new natural gas discovery offshore Tanzania as the East African nation prepares for major infrastructure developments to boost its maritime position in the region.
The discovery includes an additional 1.0-1.8 trillion cubic feet (tcf) of natural gas in the Mdalasini-1 well. "The Mdalasini-1 discovery marks the completion of the first phase of an efficient and successful multi-well exploration program offshore Tanzania," says Nick Maden, senior vice president for Statoil's exploration activities in the Western Hemisphere.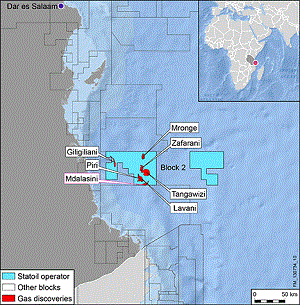 Since the start of the program in February 2012, Statoil has drilled 13 wells and made eight discoveries, including Mdalasini-1. The company believes more discoveries can be made in the area, but said it will now concentrate on appraising one of its previous seven discoveries. Following this, there will be a pause in drilling "to evaluate next steps and to mature new prospects", Statoil said.
The company has said it may build a liquefaction plant with Britain's BG Group, which operates neighboring exploration blocks. Unlike the previous discoveries in the block, where ExxonMobil participated with a 35 percent stake, Statoil said it had paid 100 percent of the cost for the latest well. Statoil has been in Tanzania since 2007, when it was awarded the operatorship for Block 2.
Infrastructure Lacking
Oil discoveries in Kenya and Uganda and gas finds in Tanzania have turned east Africa into an exploration hotspot for oil firms, but transport infrastructure in those countries has suffered from decades of under-investment.
As a result, Tanzania plans to spend $14.2 billion to construct a new rail network in the next five years financed with commercial loans, the transport minister said, as the country aims to become a regional transport hub.
Tanzania, like its neighbor Kenya, wants to profit from its long coastline and upgrade existing rickety railways and roads to serve growing economies in the land-locked heart of Africa.
"This will be the single biggest project ever to be implemented by the Tanzanian government since our country's independence," Transport Minister Samuel Sitta said in a statement issued on Sunday, referring to the year 1961.
Sitta said the railway network would meet the huge demand for the transportation of cargo to land-locked neighboring countries, including the Democratic Republic of the Congo (DRC), Rwanda, Burundi and Uganda as well as domestic needs.
The projects include constructing a 2,561 km (1,536 miles) standard gauge railway connecting the port at the commercial capital of Dar es Salaam to Tanzania's land-locked neighbors, Rwanda and Burundi at a cost of $7.6 billion, Sitta said.
Two additional lines, to cost $6.6 billion, would connect Dar es Salaam to the coal, iron ore and soda ash mining areas in the south and northern parts of the country, he said.
However, Kenya, East Africa's biggest economy, is already building a multi-billion-dollar standard gauge rail line, backed by China, to run from Mombasa to the border with Uganda, aimed at cutting the hefty costs of trade in the region.
"We are in competition at all times with the Mombasa port ... it's a competitive business, so we need to be efficient," Sitta said.