Royal Navy Moves to Repair Damaged Submarine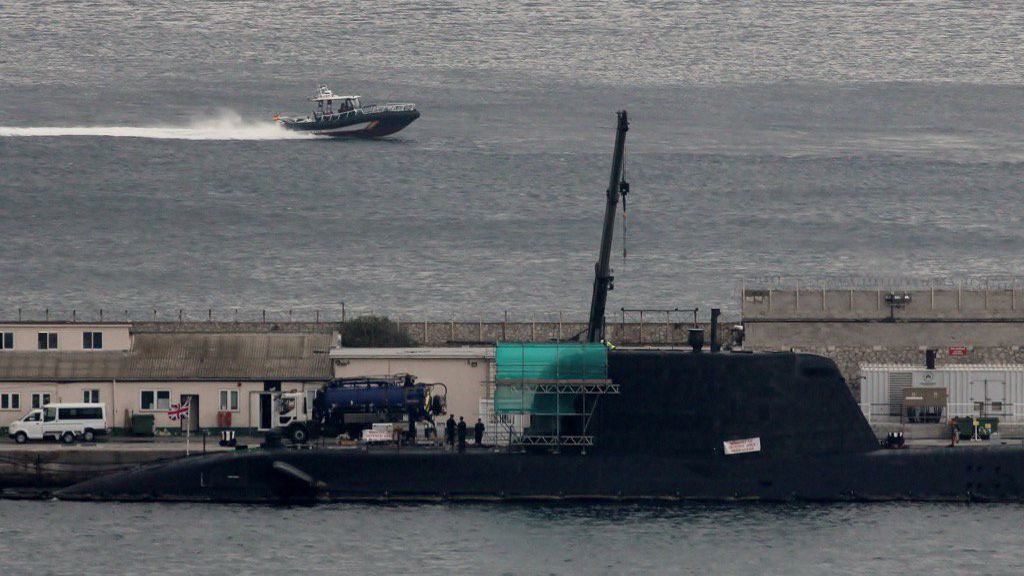 The vessel struck by the submarine HMS Ambush last Wednesday afternoon has been identified by British media as the chemical tanker Vemaoil XXIII. Other media sources have reported the tanker involved in the accident as the 180,000 dwt crude carrier Andreas.
The UK Royal Navy said in a statement that the tanker suffered minimal damage in the collision.
The Ambush is said to have struck the tanker during an exercise, with trainee commanders aboard. The Ministry of Defense has not released further information about the cause of the incident, and an investigation is ongoing.
An environmental group in Gibraltar, Verdemar, said that they have found no signs of radioactivity from the submarine, consistent with statements from the Royal Navy that no components related to the Ambush's reactor core were in any way affected.
Still, the group has called for the vessel to be removed from the port and repaired elsewhere, describing it as a "danger to the civilian population."
The group also called for the creation of a formal emergency plan for dealing with a radioactive leak in the city.
The chief minister of HM Government of Gibraltar said in a statement last week that "Gibraltar has proudly served as a port of call to provide shelter to the Royal Navy for centuries and this latest visit is no different. HMS Ambush is therefore as welcome today on the Rock as ever."
On Monday, the Port of Gibraltar issued a notice to mariners that the Ministry of Defense will be moving unspecified "hazardous materials" along a breakwater and wharf adjacent to the naval dockyard, and will set up an exclusion zone at Berth 50 and at the southern entrance to the port. The port did not mention whether the movement was related to the Ambush.
The Northwest Evening Mail reports that a team from the shipyard in Barrow are ready to fly out to meet her for repair work.
The collision was the third accident involving a UK submarine since 2010: the HMS Talent struck ice in maneuvers while shadowing a Russian vessel last year, and the HMS Astute – the first in the Ambush's class – went aground off of Isle of Skye in 2010.
The Spanish government has lodged a formal request for details on the accident. "The ministry has asked the British embassy in Madrid for urgent explanations over the extent of the breakdown and all relevant information regarding the circumstances of this incident," wrote the Foreign Ministry in a statement.