Port Tampa Bay Adds New All-Water Service to Asia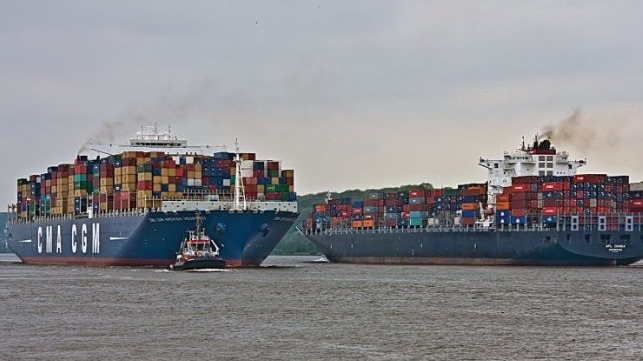 Port Tampa Bay, Florida has won a spot on CMA CGM's Pacific Express 3 rotation, an addition that wil bring in the largest container ships that the port has ever hosted.
"Adding this new port alongside Houston and Mobile allows CMA CGM to complement its existing network in the region and give its customers an ideal access to the Gulf Coast," the carrier said in a statement.
Tampa will now be the fourth stop on the Gulf Coast and the first stop in Florida for the post-Panamax boxships on PEX3, preceded by Houston, Mobile and New Orleans and followed by Miami and Jaxport. The rotation then continues eastward, providing a direct 42-day transit from Jaxport to Singapore via the Suez Canal, then on to Vung Tau, Shekou, Hong Kong, Ningbo, Shanghai and Busan. It then departs eastward once more for the New Panama Canal, completing its long circumnavigation.
With PEX3, Tampa gives Central Florida shippers another all-water service option for shipments to and from East Asia. It is the closest port to Florida's largest consumer market, the Tampa Bay/Orlando I-4 Corridor. Since it is home to half the state's population and welcomes most of the 120 million tourists who visit Florida every year, the I-4 corridor has the largest concentration of distribution centers in the state. Trucking is increasingly expensive, so a shorter over-the-road distance to the warehouse is an important factor in total delivery cost for shippers.
Ports America operates Tampa's container terminal, and the port says that it is working together with the concessionaire to expand the facility to accommodate growth. It recently added two new post-Panamax STS cranes, and it has a plan to increase its capacity fourfold over the next few years.