Taiwan's Port of Kaohsiung Readies for Growth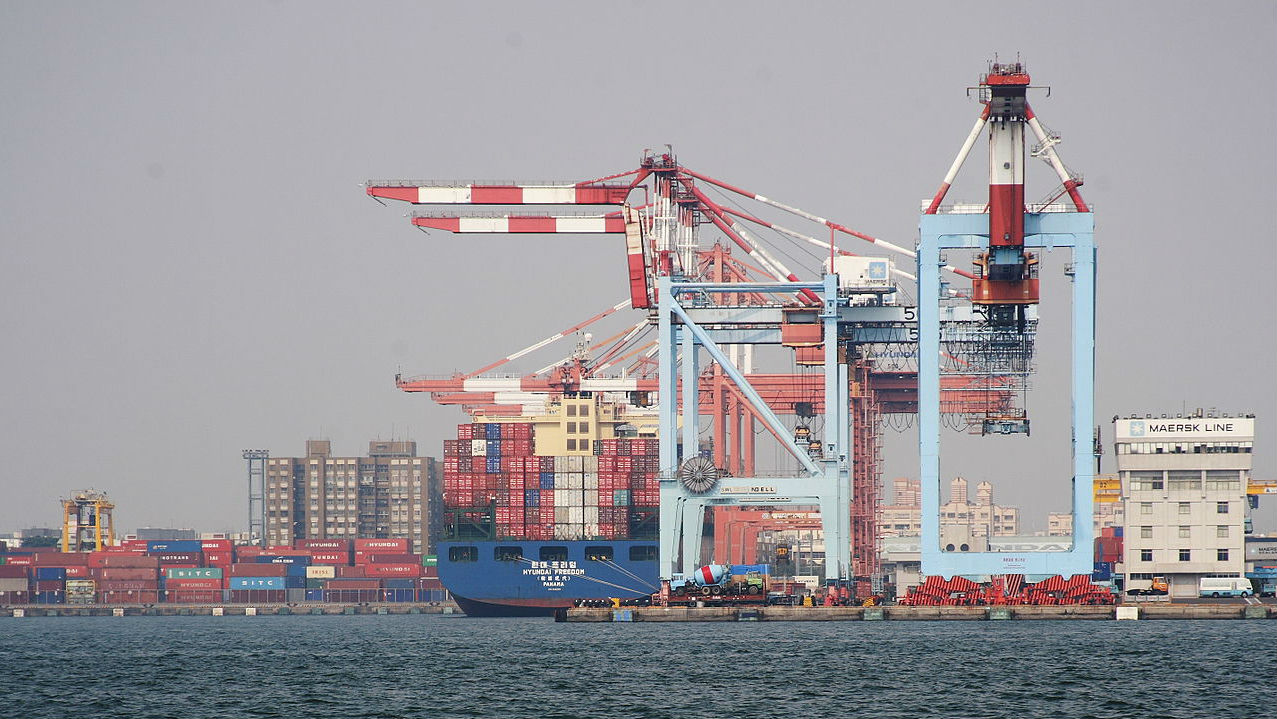 Taiwan International Ports Corporation has expanded the port of Kaohsiung and added new facilities to advance both container and passenger throughput.
Van Oord recently created 250 hectares of new land for the Kaohsiung Intercontinental Container Center Phase II. The new land will accommodate many terminals and wharves, some of which will be able to handle container vessels of up to 22,000 TEU.
The Port of Kaohsiung is Taiwan's largest port. Each day, around 150 vessels pass through the port, where more than 10 million containers are transhipped each year. After achieving handled container volumes of 10.46 million TEUs in 2016, the port is now focusing on developing the facilities and businesses necessary to increase handling volumes further.
Earlier in the year, the port expanded its passenger service facilities with the introduction of a new mobile and adjustable passenger bridge to facilitate passenger embarkation and disembarkation from large cruise ships – such as Star Cruises' SuperStar Virgo. The new passenger three-level bridge can move up and down to match the different heights of cruise ship hatches to a maximum height of eight meters. In addition, the Port of Kaohsiung has recently completed an air-conditioned, enclosed corridor linking the cruise-ship wharf to the International Travel Center.
Ongoing efforts by the Taiwan International Ports Corporation have resulted in growth for the port's cruise business. An estimated 127,000 cruise passengers are expected to visit the Port of Kaohsiung this year. Star Cruises' Virgo has inaugurated a "three home port" cruise itinerary this year, traveling between its three regional home ports of Kaohsiung, Hong Kong and Manila. Additionally, Princess Cruises' Sapphire Princess has inaugurated five new home port routes.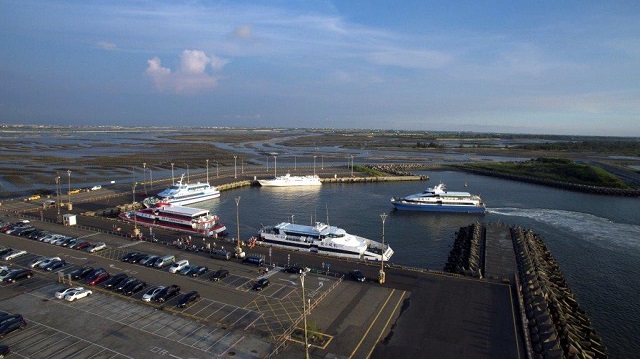 The port's ferry terminal is also being expanded. This year over 530,000 passengers traveled on the Budai – Penghu route during the tourist season, a 5.4 percent increase over the same period last year and a new, historic high. In order to accommodate the increase in transit passengers, the port is renovating its existing passenger service center. The ferry pier is also being extended so that it will be able to berth two ferries of over 500mt simultaneously, giving Budai Port sufficient wharf space to concurrently berth up to nine ferries.