Svitzer Australia Reaches Tentative Deal in 4-Year Labor Dispute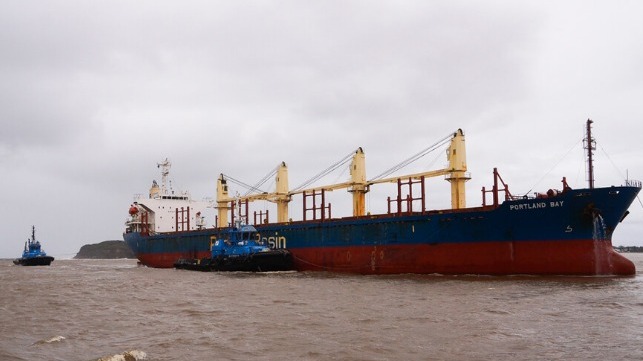 The long-running contract dispute between Svitzer and Australia's maritime unions has reached a tentative agreement. Crews of the tugs operated by the Maersk group company have been working without a contract for four years while there had been repeated strikes, threats of lockouts, and government intervention to resolve the hard-fought negotiations.
"Svitzer can advise its customers and stakeholders that it has reached an "in-principle agreement" with the three maritime unions for a proposed, new National Towage Enterprise Agreement and we are now preparing for a vote on that agreement," the company said in a statement issued today in Australia. "Svitzer has made a fair offer – and our hope is that this is reflected in a favorable vote," the company said while also highlighting that an industrial action is not possible with an in-principle agreement in place and voting period to commence.
The agreement came as a six-month standstill agreement from Australia's Fair Work Commission was due to expire raising the prospect of renew strikes and job actions. The unions had staged a series of rolling job actions around the ports in 2022 leading Svitzer to announce plans to lock-out its employees in November 2022. Fearing disruptions to Australia's supply chain and economy, the Australian authorities intervened in the dispute preventing the lock-out or strikes while ordering a new round of negotiations.
The previous contract had been approved in 2016 and expired in 2019. The three unions consistently accused Svitzer of negotiating in bad faith saying the company had presented an unreasonable list of demands and had threatened to cut pay by 50 percent. The company argues that it had to remove restrictive work practices which were critical to the competitiveness of the business. Svitzer highlighted that there had been more than 75 bargaining sessions up to November 2022, as well as two conciliation sessions with the Fair Work Commission. There was also an independent mediation process that failed the company said.
In one month between October and November 2022, media reports calculated that had been over 250 labor actions resulting in nearly 2,000 hours of work stoppages either in the form of tugs sitting idle or crews refusing overtime assignments. Svitzer contended the unions staged over 1,100 job actions between October 2020 and 2022 saying that it has lost more than 130 jobs and work at three ports between December 2020 and September 2021 due to the union's job actions.
After the previous tentative agreements failed, Svitzer had begun the process under Australia labor law to end the collective bargaining process. In an effort to call attention to the process, starting in August 2022 the unions renewed their job actions. The company pressed its demands saying that it needed certainty for its customers leading to the government intervention in November.
Svitzer announced in April 2023 that it would no longer pursue the its efforts to eliminate the enterprise agreement. The union declared it a major victory while observers believe it cleared the way for renewed negotiations overseen by mediators from the Fair Work Commission. Both sides had agreed to continue the talks and not pursue any industrial actions through May 31.
Government officially last fall emphasized the importance of getting a settlement. They estimated that a lockout would have stopped containerships coming in or out of 17 ports, representing 65 percent of total imports and A$1.1 billion (US$730 million) worth of goods that pass through the ports every day.
Voting on the proposed contract is scheduled to begin on June 8 and run through June 10. Svitzer says it is hopeful for a positive outcome among its nearly 600 employees and says it will report the results as quickly as possible after the voting concludes. The unions are yet to issue a public statement on the tentative agreement.