South Korea Seizes Second Ship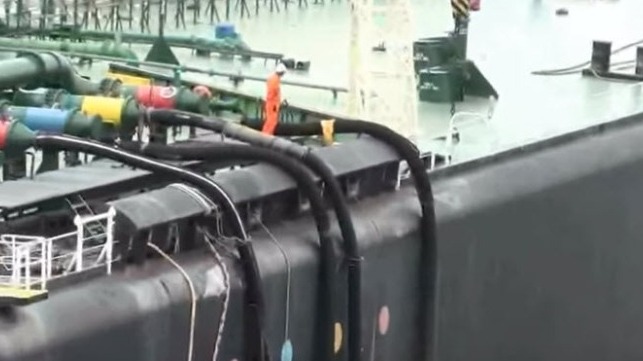 South Korea has seized a second ship suspected of the ship-to-ship transfer of oil to a North Korean vessel, in violation of international sanctions.
The Panama-flagged tanker, Koti, was seized at Pyeongkaek-Dangjin port, on South Korea's west coast. The ship has capacity for 5,100 tons of oil and has a crew mostly from China and Myanmar, according to local media reports.
The move follows news on Friday, that South Korea had seized a Hong Kong-flagged vessel in November which was also believed to have conducted a ship-to-ship transfer of oil to a North Korea-flagged vessel.
North Korea faces international sanctions for its missile testing, and the United Nations is stepping up its efforts to monitor oil deliveries to the nation. New sanctions were imposed last month designed to limit its access to refined petroleum products and crude oil.
South Korea's foreign ministry issued a statement saying it is "closely monitoring the North's movement to evade sanctions, while we are closely discussing with related countries and offices to thoroughly carry out UN Security Council resolutions."
The U.S. has already called on the United Nations Security Council to blacklist 10 ships for violating sanctions. More blacklisting is expected, asReuters reports sources saying that Russian tankers have supplied fuel to North Korea via ship-to-ship transfer on at least three occasions in recent months.
U.S. President Donald Trump has warned that such activities could undermine the chances of a peaceful resolution to North Korea's missile program. The Trump administration has indicated concern that China is interpreting sanctions in a manner that allows for partial violation, something that China denies.
China's President Xi Jinping said on New Year's Eve that China will uphold the United Nations' authority and status, and fulfill its international duties and that his country will always be a builder of world peace.