South Australia's First Farmer Port Underway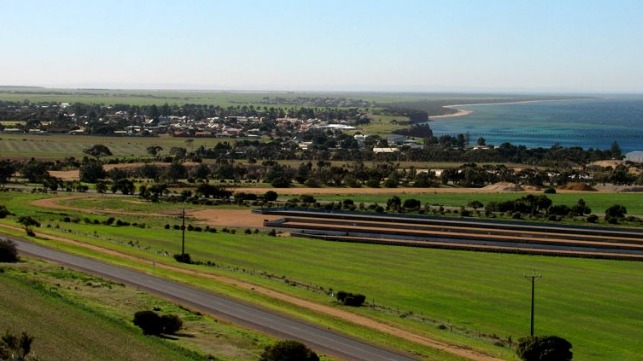 South Australia's first farmer and private equity partnership port will be built at Lucky Bay on the Eyre Peninsula.
The consortium T-Ports announced funding for the A$115 million ($90 million) project this week, and the port is expected to be operational for the 2018-19 grain harvest.
Cereal farming is a major industry in the region, and last year around 120 local grain growers indicated support for the project which already has the necessary government approvals. The farmers will acquire equity in the port which is expected to handle 377,000 tons of grain in its first year of operation. Over the term of the seven year agreement, the farmers are expected to benefit from shorter shipping distances to port, avoiding the need to ship as far as Port Lincoln further south on the peninsula.
T-Ports chairman Rob Chapman said the project offered financial feasibility, compared to other projects proposed, based on the construction of a shallow water port with a lower build cost and smaller environmental footprint. The port will be multi-user and multi-commodity transhipment port, with a small vessel, under construction in China, taking the grain out to larger ships for export.
Currently there is a dock and minor port at the site which will be developed into the larger facility, with storage and transshipping infrastructure.
The port could also be used for imports such as fertilizer, which are currently trucked to the peninsula from Port Adelaide.
A second similar project is under investigation for nearby Yorke Peninsula.