Somali Pirates Strike for First Time in Two Years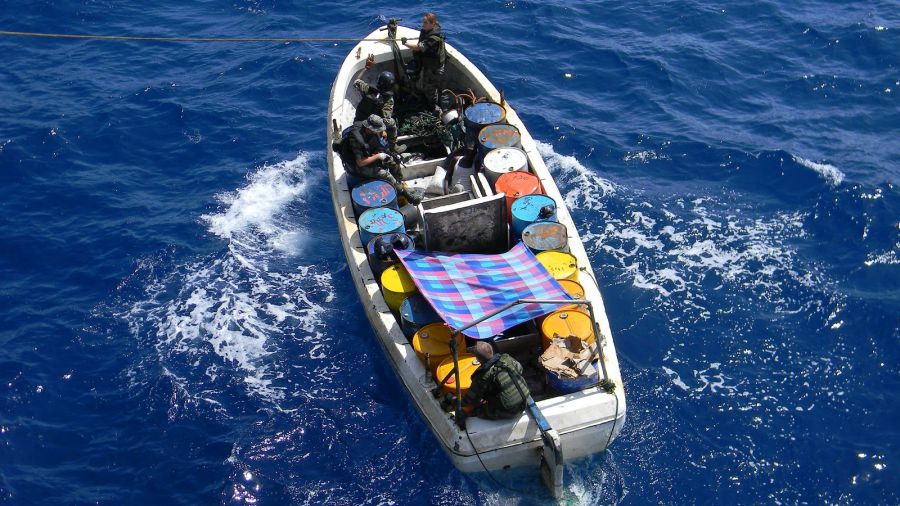 The EU Naval Force Somalia (EU NAVFOR) reported Friday that a group of Somali pirates broke a years-long period of quiet in the region with an attack on a chemical tanker.
The attack occurred on October 22, but EU NAVFOR waited for the conclusion of an investigation before confirming the event.
Six armed men in a fast-moving skiff approached the tanker CPO Korea some 330 nm off Somalia's east coast and exchanged fire with the vessel's embarked security team. The crew of the Korea put on more speed, altered course, deployed fire hoses and drove off the attackers. She continued on with her transit, and no casualties were reported.
EU NAVFOR noted that this was the first pirate attack on a merchant vessel in the region in over two years. Piracy in the eastern Indian Ocean and Gulf of Aden peaked in 2008-2011, and pirates held hundreds of seafarers and dozens of vessels hostage over the worst years of the epidemic. The naval presence – combined with embarked private security teams on merchant vessels – eventually put an end to the problem, at least until now.
"This attack shows that pirates still have the intent to attack ships for ransom and cause misery to seafarers and their families," said Major General Rob Magowan, the task force's commander. "It is imperative that the international community remains vigilant. The EU Naval Force is working with counter-piracy partners to coordinate efforts to ensure pirates do not once again terrorise the waters off the Somali coast."
CPO Korea's operator, Offen Tankers, issued a message of thanks to the vessel's crew and her security team, and called for continued policy measures to address piracy in the region.