Singaporean Shipping Company Guilty of Aiding Arms Smuggling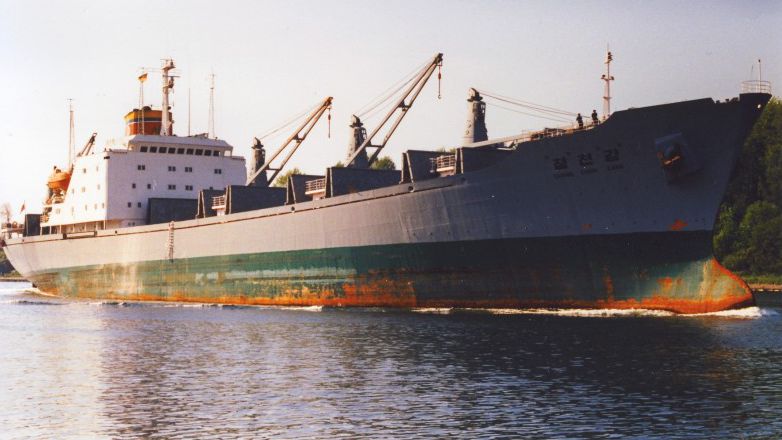 On Monday, a court found Singapore-based Chinpo Shipping guilty of assisting a prohibited shipment of arms to North Korea.
In 2013, Chinpo transferred financial assets worth $72,000 to shipping agent C.B. Fenton of Panama for the transit of the vessel Chong Chon Gang through the Panama Canal, according to the court.
The United Nations has weapons transfer sanctions in effect against North Korea for its nuclear-related activities, and the Chong Chon Gang was carrying considerable quantities of Soviet-made armaments at the time of its arrest in Panama.
Authorities there found that the vessel had six trailers filled with surface-to-air missile systems, 15 aircraft engines, 25 containers filled with disassembled aircraft components from two MiG-21 fighters, and assorted ammunition. The military cargo was hidden beneath a load of sugar.
The court described the seizure of these assets as the largest since the beginning of sanctions in 2006.
The court found that the company had been acting on behalf of a North Korean entity and had not intended to commit the crime itself, but should have used due diligence to determine the purpose of the funds transfer. Through this lack of inquiry, the judge said, the company had "[facilitated] the shipment of arms" for North Korea.
Chinpo was also found guilty of remitting $40 million dollars in 600 transactions for DPRK entities over a four year period without a Singapore license. The remittances were carried out by a separate company, Tonghae Shipping Agency, which shared a business address and an email account with Chinpo, according to testimony by a former employee.
Combined penalties in the case could total as much as five years prison for persons involved and fines of up to $140,000. Sentencing is scheduled for January.
The Chong Chon Gang was operated by Ocean Maritime Management, a DPRK company which has since been blacklisted by the U.N. Security Council. She has been held by authorities in four countries over the past ten years on smuggling charges, including the carriage of narcotics. Her last position by AIS had her off the coast of Japan; MarineTraffic suggests that a new AIS signal has not been received in over a year.