Shipbreaker Donates Carrier Artifacts to Veterans' Group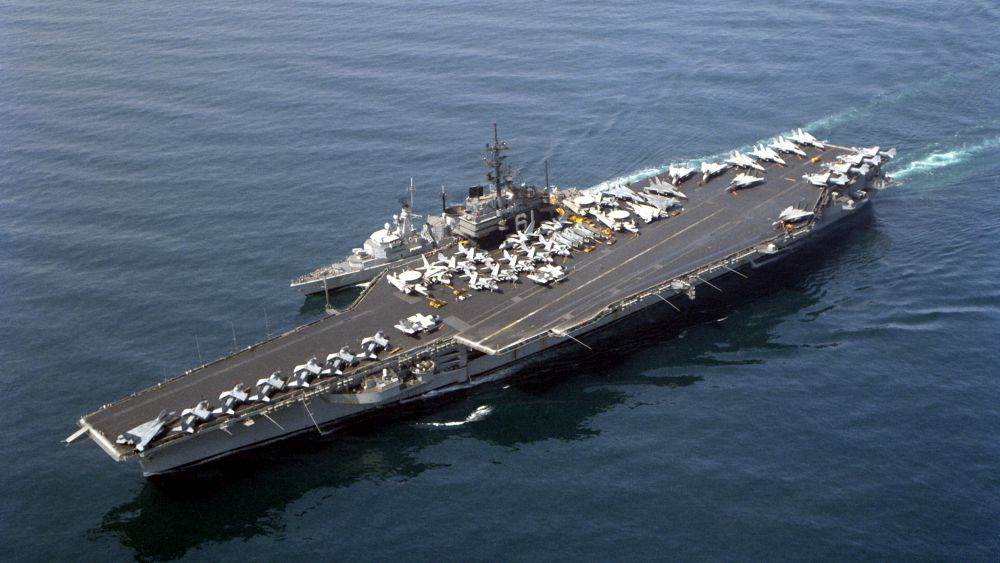 Last month, International Shipbreaking of Brownsville, Texas gave a group of Navy veterans a collection of historic equipment from the decommissioned carrier USS Ranger. 24 years ago, six sailors died in a fire in USS Ranger's Main Machinery Room 4 (MMR4), and the USS Ranger Association will use donated parts from this compartment to set up a museum exhibit in their honor.
On November 1, 1983, a fire broke out in MMR4 during a fuel transfer operation as the Ranger was under way in the Arabian Sea. Fuel spilled from an open valve and burst into flames, and six men died and 35 were injured in the blaze that followed. Two enlisted personnel were charged in connection with the accident, and the Ranger's commanding officer, former commanding officer, former executive officer and former chief engineer were all reprimanded.
The 1957-built vessel was decommissioned in 1993 after a long and storied career. She participated in numerous military actions, from sustained combat operations in the Vietnam War to high-tempo sorties during Operation Desert Storm and Operation Southern Watch. After she was retired from service, she was laid up in Bremerton until 2015, when International Shipbreaking arranged to tow her down the Pacific coast, through the Straits of Magellan and up through the Atlantic and the Gulf of Mexico to Brownsville, Texas.
The USS Ranger Association contacted International Shipbreaking in January 2016 and asked that the gauges, windows and controls from Main Machinery Room 4 be preserved for a museum exhibit. The yard agreed to donate these items in honor of the six sailors who gave their lives for their country.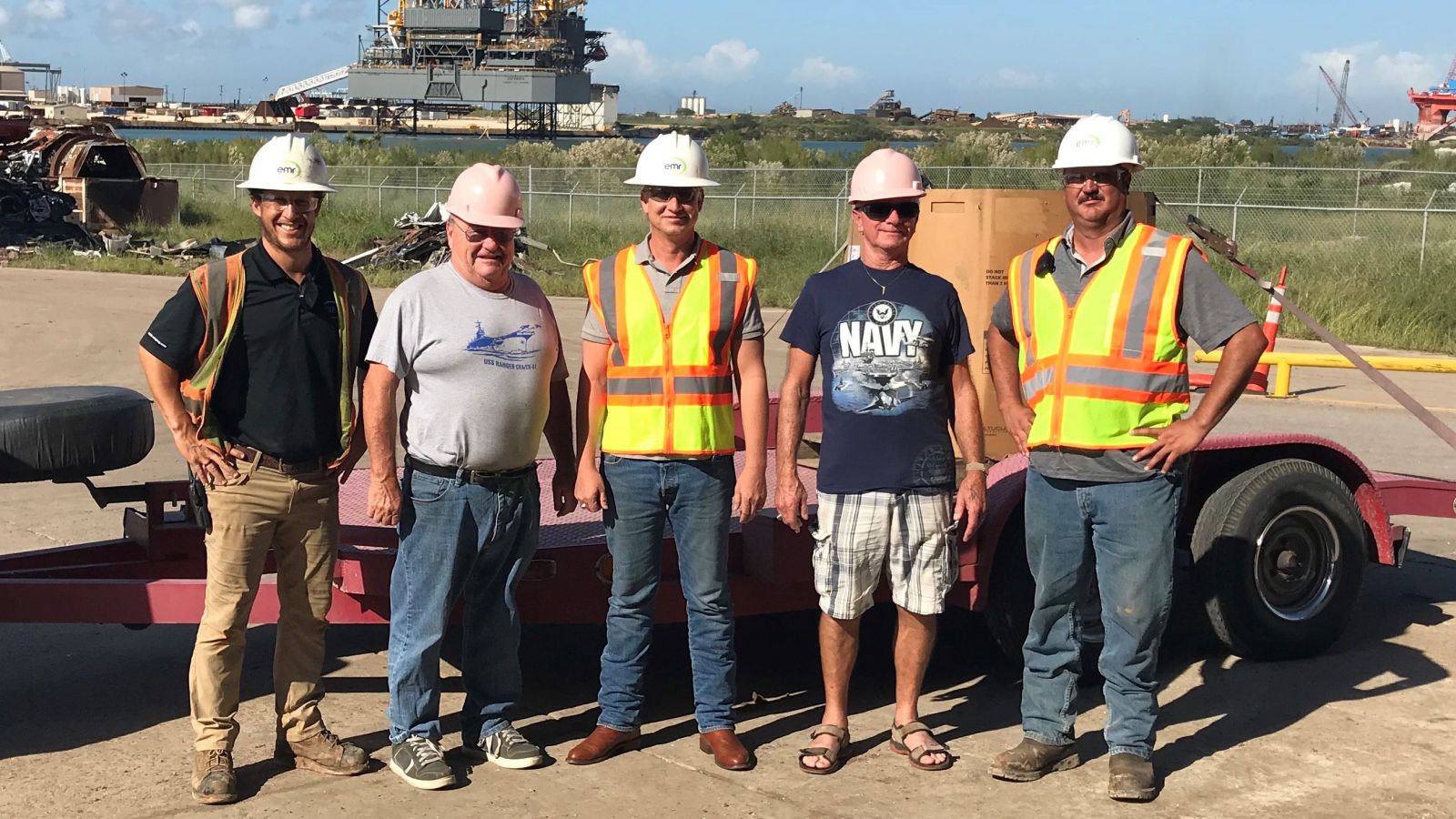 USS Ranger Association veterans meet with International's staff to take delivery of the equipment
International has also recycled the carriers USS Iwo Jima, USS Constellation and USS Independence, which arrived at her final port of call in May. As a service to veterans who served aboard Independence, the firm put a selection of items from the ship up for sale, from signs to gauges to pieces of her armor plate.
USS Ranger (CV-61) General Characteristics
Keel Laid: August 2, 1954
Launched: September 29, 1956
Commissioned: August 10, 1957
Decommissioned: July 10, 1993
Builder: Newport News Shipbuilding Co., Newport News, Va.
Propulsion system: Eight boilers
Rudders: Two
Propellers: Four
Blades on each Propeller: Five
Aircraft elevators: Four
Catapults: Four
Arresting gear cables: Four
Length, overall: 1,063 feet (324 meters)
Flight Deck Width: 250.3 feet (76.3 meters)
Beam: 129 feet (39.3 meters)
Draft: 37.7 feet (11.3 meters)
Displacement: approx. 78,200 tons full load
Speed: 30+ knots
Planes: approx. 85
Crew: Ship: approx. 2,700 Air Wing: 2,480
Armament: Three Mk 29 NATO Sea Sparrow launchers, three 20mm Phalanx CIWS Mk 15