Shell Picks Up Nine Blocks in Mexico Offshore Lease Round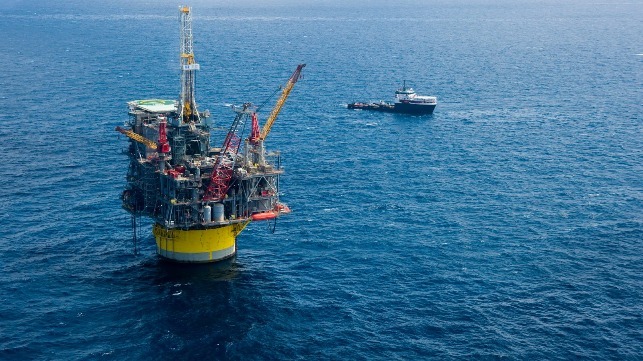 Royal Dutch Shell picked up nine oil and gas E&P blocks in Mexico's Round 2.4 deepwater lease auction Wednesday, making the oil major the biggest bidder in the nation's second offshore auction since the end of the Pemex monopoly in 2014. All told, Mexico raised more than $500 million for exploration rights at 19 blocks, and it will reap additional royalty revenues of 19 percent or more.
Shell took five contracts in the promising Perdido Fold belt, not far from its own recent finds on the U.S. continental shelf. Shell bid for four of these blocks in partnership with Qatar Petroleum and took the fifth in a consortium with Pemex. The Dutch oil major also took four blocks in the Salina Basin.
Chevron, Inpex, Eni, PC Carigali, Ophir, Repsol, PTTEP and Sierra Oil & Gas also bid successfully for exploration rights. 10 additional blocks went unsold.
An additional auction is scheduled for June and another before the year's end, though this schedule could be disrupted depending upon the outcome of the upcoming Mexican presidential election. Opposition candidate Andres Manuel Lopez Obrador has promised to review oil and gas exploration contracts issued by the current government of Enrique Pena Nieto, creating political uncertainty for the future of Mexico's oil and gas industry. Any additional lease rounds could prove to be lucrative: industry players estimate that Mexico's potential oil and gas discoveries could total in the range of 20 billion BOE, including both onshore and offshore plays.
Until 2013-14, when Mexico enacted reforms to allow foreign oil companies to invest on their own, all E&P had to be conducted in partnership with Pemex. Some of Pemex' more recent offshore partnership offerings - like the Nobilis-Maximino deepwater field - have failed to attract significant international investment. Insiders cite the pace of the state-owned oil firm's decision-making processes, its opaque internal accounting and its proposed terms of agreement.
Shell announces major U.S. Gulf of Mexico find
On Wednesday, in addition to its ambitious bidding, Shell announced that its Whale well in the U.S. Gulf of Mexico struck 1,400 feet of oil-bearing pay. "Today's announcement shows how, through exploration, we are sustaining a strong pipeline of discoveries and future projects to sustain this deepwater growth," said Shell's upstream director, Andy Brown.
Shell's Perdido spar platform is just 10 miles to the southwest of the site, and its Silvertip field is directly adjacent - factors that could make it more economical to develop. "Whale . . . is particularly special in that it offers a combination of materiality, scope and proximity to existing infrastructure," said Marc Gerrits, executive V.P. of exploration for Royal Dutch Shell.