Secretary Mattis Ends His Tenure at the Department of Defense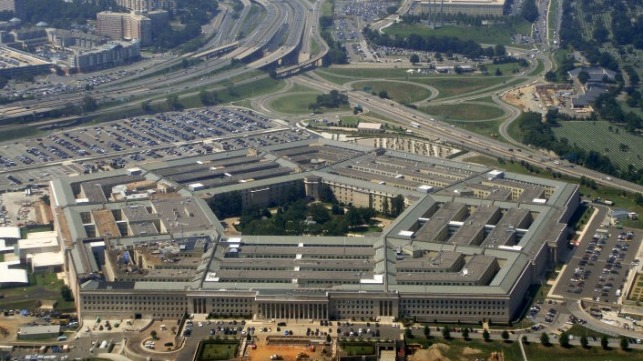 In a final farewell message, outgoing Secretary of Defense Gen. James Mattis (USMC, ret'd.) called on the U.S. military to defend the Constitution and work alongside America's allies. On December 21, Mattis resigned in protest following the Trump administration's decision to draw down troop levels in Syria and Afghanistan. Mattis initially scheduled his departure for February 28, but President Donald Trump dismissed him two months early, reportedly in response to the contents of Mattis' resignation letter.
In his farewell, Mattis cited a one-sentence message from President Lincoln to Gen. Ulysses S. Grant dated Febuary 1, 1865, during the Siege of Petersburg: "Let nothing which is transpiring, change, hinder, or delay your military movements, or plans." (The events Lincoln referenced were the nascent peace talks between Confederate negotiators and the Union.)
"Our Department's leadership, civilian and military, remains in the best possible hands. I am confident that each of you remains undistracted from our sworn mission to support and defend the Constitution while protecting our way of life," Mattis continued. "Our Department is proven to be at its best when the times are most difficult. So keep the faith in our country and hold fast, alongside our allies, aligned against our foes. It has been my high honor to serve at your side. May God hold you safe in the air, on land, and at sea."
Mattis will be replaced by former Boeing executive and deputy secretary of defense Patrick Shanahan effective January 1.
Gen. Mattis is well-regarded as a scholar of history and a leader, and is an outspoken proponent of keeping close ties with America's traditional allies in order to provide a counterweight to China and Russia. As a lieutenant colonel, Mattis commanded 1st Battalion, 7th Marines during the Persian Gulf War, and he went on to lead Naval Task Force 58 at the outset of the war in Afghanistan in 2001. He commanded the 1st Marine Division during the invasion of Iraq in 2003, and won successive promotions, including an appointment to head up military transformation efforts for NATO in 2007. President Trump nominated him for secretary of defense in December 2016.