Saved by "SOS" in the Sand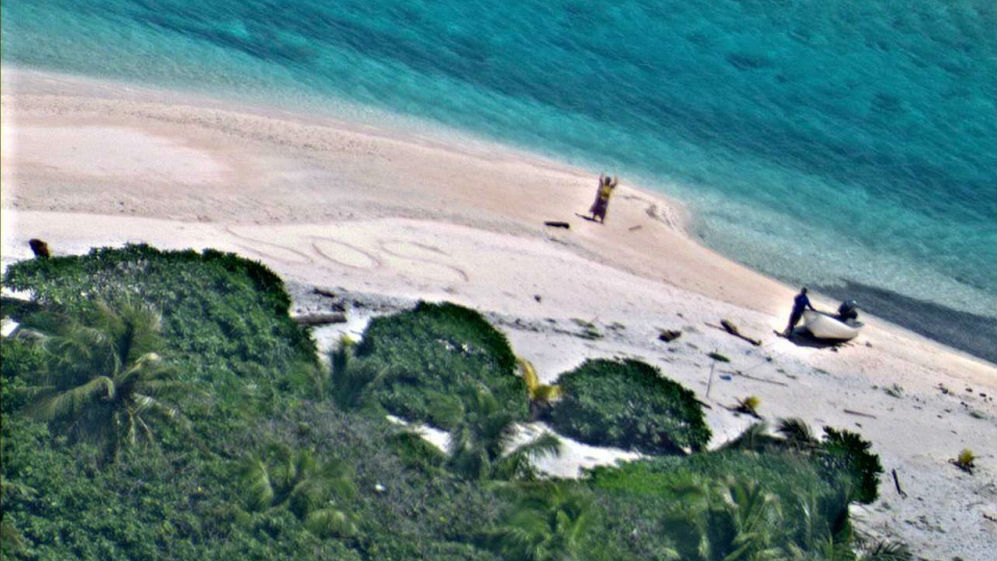 Two mariners who were stranded on an uninhabited Pacific island in Chuuk State, Federated States of Micronesia, are safe, on Friday, after writing "SOS" in the sand.
A U.S. Navy P-8A Poseidon aircraft crew was responding to a report from AMVER vessel British Mariner of flashing lights when they spotted survivors on the beach near the makeshift sign. This information was then relayed to search and rescue coordinators at Coast Guard Sector Guam. The survivors were picked up and transferred by patrol boat Palikir to Nomwin Atoll.
The 18-foot vessel was reported as overdue on August 19. The couple, Linus and Sabina Jack, both in their 50s, departed Weno Island on August 17 with limited supplies and no emergency equipment on board en route Tamatam with an expected arrival of August 18.
British Mariner spotted light signals from an island while conducting a search pattern provided by the Coast Guard on August 24.
During the seven-day search, Sector Guam watchstanders coordinated the assistance of 14 AMVER vessels, two aircraft crews and one FSM National Police Patrol boat, searching a total of 16,571 square miles.
The rescue is the second in the region this year. In April, three men were rescued from the Micronesian island of Fanadik, after their boat capsized two miles from shore. The men used palm fronds to spell "Help" in the sand. They were rescued by the U.S. Navy after three days.
AMVER, sponsored by the U.S. Coast Guard, is a computer-based voluntary global ship reporting system used worldwide by search and rescue authorities. With AMVER, rescue coordinators can identify participating ships in the area of distress and request the ships' to divert and respond.