Saudi Embassy Claims "Hostage" Situation Off Yemen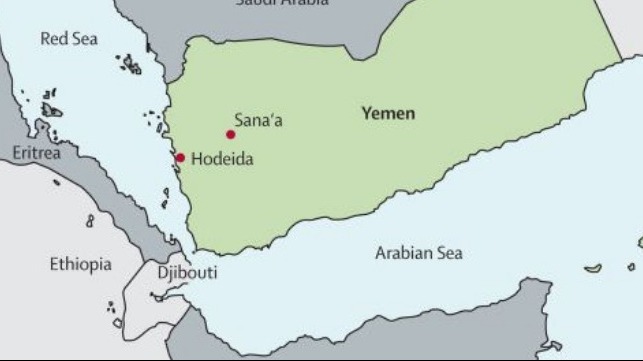 On Monday, Saudi Arabia's embassy in Washington, D.C. asserted that Houthi militia forces have taken 19 vessels "hostage" off Hodeidah, Yemen. The claim has not been independently verified.
In a post on its website, the embassy wrote that Houthi rebels are "holding hostage 19 ships" at an anchorage off Hodeidah. The announcement suggested that the vessels are carrying a combined total of 200,000 tons of "petroleum byproducts," and it raised concerns that the rebels could intend to destroy the ships and release pollutants into the Red Sea.
While the embassy's announcement asserted that the vessels have been "detained" and blocked from entering the port, it did not specify whether Houthi personnel have boarded and seized the vessels, nor whether any of the ships have been prevented from departing.
Platts attempted to confirm the embassy's claim, but could not find independent verification. EUNAVFOR said that it had no reports of "any tankers being captured" in the Red Sea; shipping industry sources had not heard of a maritime security incident in the area; and the Saudi embassy in London was not aware of the issues reported by the Saudi embassy in Washington.
In its statement, the Saudi embassy in D.C. said that the Saudi-funded Yemen Comprehensive Humanitarian Operations (YCHO) has filed a complaint with the UN Office for the Coordination of Humanitarian Affairs and the UN Verification and Inspection Mechanism for Yemen (UNVIM), and asserted that the alleged "hostage" situation is preventing aid from reaching civilians. Human rights groups have long alleged that Saudi coalition forces have prevented ships with humanitarian aid from reaching the Houthi-controlled port of Hodeidah, but in this instance, the Saudi embassy said that all 19 ships have coalition permission to enter and discharge their cargo.
Neither UNVIM nor the Saudi embassy's press office have responded to a request for comment.
Houthi rebels have attacked Saudi ships in the past, including a strike on the VLCC Abqaiq early this month. The suspected missile strike penetrated a compartment on the Abqaiq's starboard bow, but did not cause a spill or hinder her ability to navigate.