Santos Receives Takeover Bid from U.S. Firm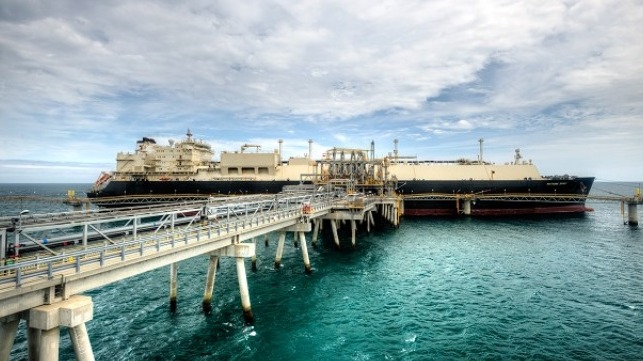 Australia's third largest energy producer Santos has received an A$13.5 billion ($10.3 billion) takeover offer from U.S.-owned, private-equity backed Harbour Energy.
The $6.50 bid represents a 30 percent premium above Santos's last closing price, and is almost 43 percent higher than Harbour Energy's original $4.55 a share offer in August.
The Santos Board has indicated it is in the interests of shareholders to engage further with Harbour Energy. Accordingly, the companies have entered into a confidentiality agreement and Harbour Energy has been granted the opportunity to undertake confirmatory due diligence.
Harbour Energy's strategy for Santos is to use the company's core assets and organizational capabilities as a platform for growth in Australia, throughout Asia and with respect to the global LNG sector. Harbour Energy expects to invest further in Santos' existing assets and to pursue the acquisition of additional natural gas and LNG-focused assets in Australia and internationally.
Harbour Energy CEO Linda Cooke said, "Our focus areas would be in Asia and Africa in particular. We are big believers in the liquefied natural gas story. Our focus for Santos going forward would be in natural gas and LNG in particular." Harbour Energy was formed in 2014 and entered the international scene last year with the acquisition of producing oil and gas fields in the North Sea.
Saul Kavonic, principal analyst at Wood Mackenzie, says: "Harbour Energy is looking to acquire a global LNG growth platform, at a point in the LNG market cycle where sentiment is rebounding again. "For a new player looking to establish itself in LNG, Santos is a uniquely attractive target given its portfolio of three LNG assets, growth options, and a attractive price tag by LNG standards."
Santos' LNG assets include a stake in PNG LNG, the Gladstone LNG project and the Darwin LNG plant. "Santos' peripheral South East Asian assets will likely remain candidates for divestment, says Kavonic. "The domestic gas assets on the west coast would also appear a nice cash generator, but could be a candidate to spin off later, as they are peripheral to an LNG focus."
He says, an acquirer of Santos would have a strong platform from which to make further acquisitions and pursue organic upstream and marketing and trading growth across the global LNG sector. "Especially since prices spiked over the last six months, there is appetite for exposure to long term diversified LNG focused plays, particularly by emerging Chinese and other global national oil company players. Post a Santos acquisition, Harbour Energy could prove a good vehicle for such players to gain exposure to the LNG value chain."