Royal Navy Gets Robotics Boost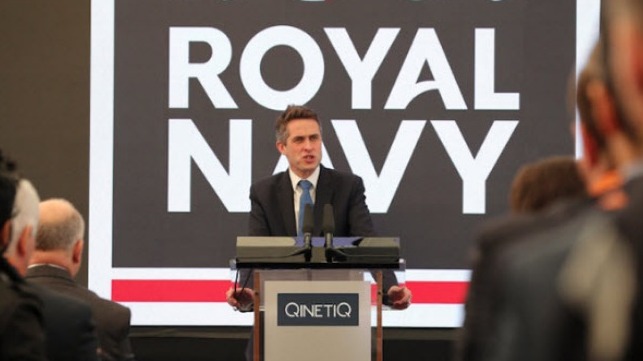 The U.K. Defence Secretary has announced a £75million ($98 million) funds injection for robots and autonomous mine-hunter vessels for the Royal Navy.
The funding will be spent on two new autonomous mine-hunter vessels with sonars to enable remote mine-hunting at higher range, speed and accuracy as well as NavyX, a new joint military and industry hi-tech accelerator. NavyX will look to change the way the Royal Navy buys technology, streamlining the process and creating a new facility where industry, military and academia can test and purchase new equipment.
Defence Secretary Gavin Williamson said: "Today's announcement will not only allow the Royal Navy to rapidly harness dynamic, cutting-edge equipment at speed, but also ensure they can outpace adversaries both on the water and the sea floor."
Late last month, the U.K. Defence and Security Accelerator (DASA) awarded £2.5 million ($3 million) to a consortium led by Blue Bear Systems Research to develop drone swarm technology. The "Many Drones Make Light Work" project is the largest single contract awarded by DASA to date. A drone swarm could boost situational awareness, medical assistance operations, logistics resupply, explosive ordnance detection and disposal and aid in confusion and deception.
Currently, operational systems require one or more operators to pilot the drone or to closely manage the flight mission. This is manpower intensive and consumes time and resource to train operators. The U.K. Armed Forces are actively seeking robotic solutions to provide a "Force-Multiplier" effect where greater military capability is delivered by fewer people and equipment. The swarm system is one possible solution to this as it will cover larger areas of battlespace more quickly at lower cost and reduced man hours. It also removes the operator from potentially harmful situations.
This announcement follows the recent allocation of £31 million ($41 million) by Williamson into new mini-drones.