Royal Caribbean to Offset Emissions with U.S. Windfarm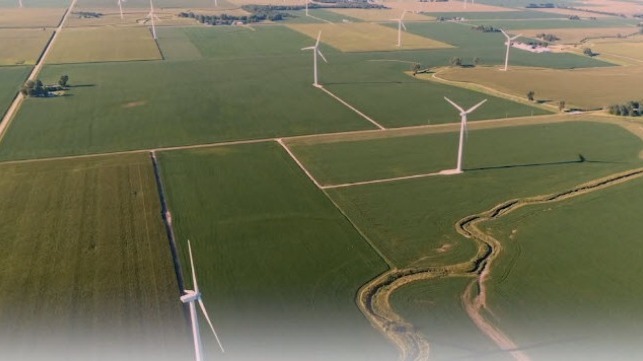 Royal Caribbean Cruises has signed an agreement with Southern Power, a wholesale energy provider in the U.S., to offset up to 12 percent of its emissions via Southern Power's 200MW Reading Wind Facility.
The initiative is expected to begin in 2020, and the agreement with Royal Caribbean provides Southern Power with the economic basis to construct the project. The windfarm will be Southern Power's 11th wind facility and is located in Osage and Lyon Counties, Kansas.
It is the company's first to be validated as a carbon offset project under the Verified Carbon Standard. The renewable energy project is classified as a Virtual Power Purchase Agreement, which doesn't require Royal Caribbean to be located in the same grid region as the wind farm, a key to the plan because its ships travel to more than 1,000 destinations on seven continents.
The facility is expected to generate roughly 760,000 megawatt hours per year over the duration of the 12-year agreement, which translates to enough clean energy to offset 10-12 percent of Royal Caribbean's annual carbon emissions.
The project was originally developed by RES who will lead the construction of the project alongside Southern Power. Reading Wind is expected to consist of 62 wind turbines manufactured by Siemens Gamesa. The project is expected to break ground in the second quarter of 2019 and is expected to be complete by the second quarter of 2020. Southern Power will operate and maintain the facility upon completion.
Royal Caribbean was advised on the execution of this agreement by Schneider Electric Energy & Sustainability Services.