Rig Fatality in the Gulf Of Mexico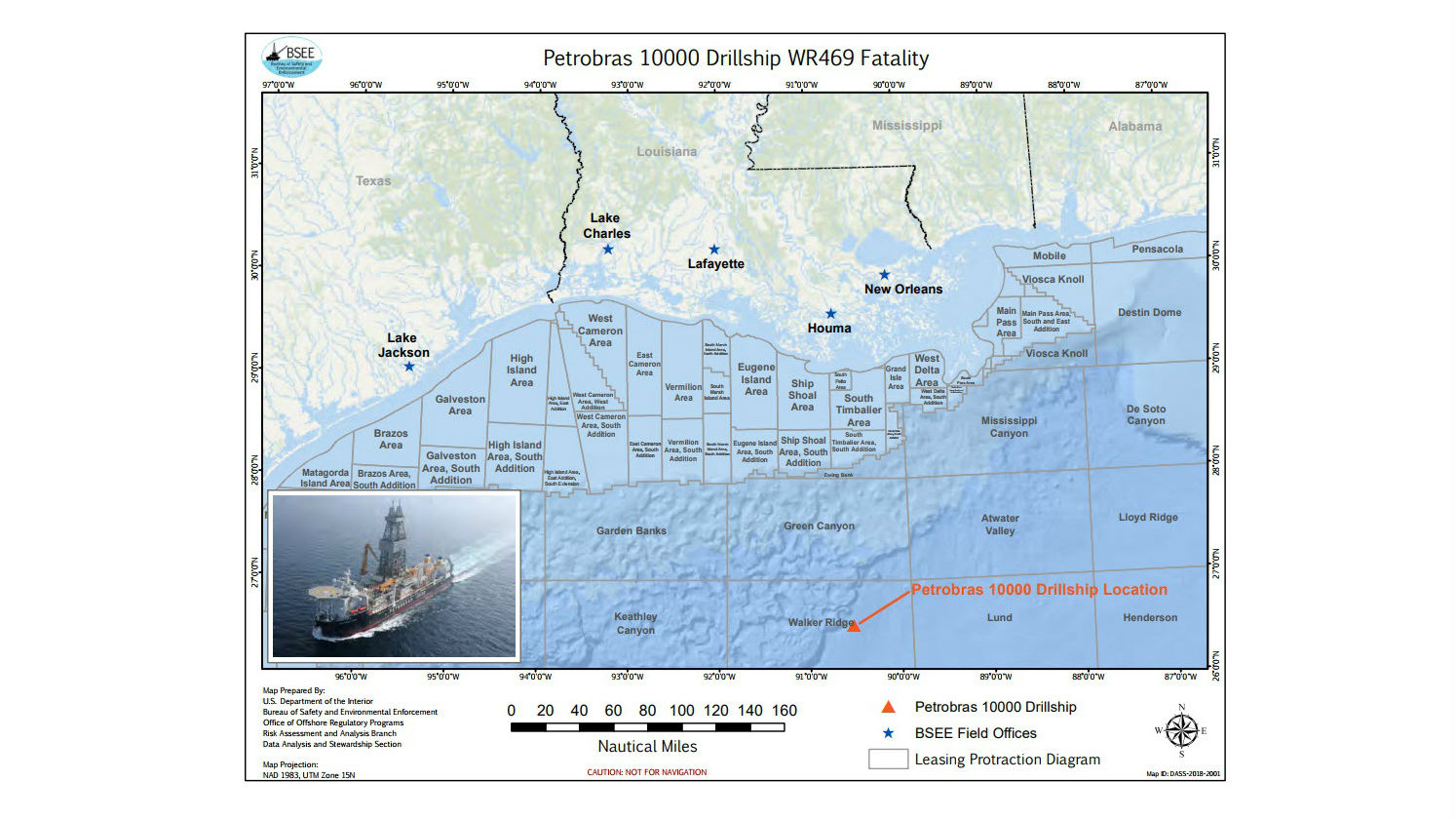 The U.S. Bureau of Safety and Environmental Enforcement and U.S. Coast Guard are investigating the death of a drillship worker in an area of the Gulf known as Walker Ridge 469, about 172 miles south of Port Fourchon, Louisiana.
The offshore oil and gas operator, Petrobras America, reported that the fatality occurred on board the Petrobras 10,000 drillship, owned by Transocean, at about 4:45 a.m. on December 2, 2017. The deceased man worked for Spencer Ogden and was a floorhand involved in pipe handling operations.
At the time of the incident, the man was working on the rig floor and positioned between a stanchion, on the port side of the rig floor with his back to the retracting skate, when it moved causing the "loading platform" of the skate to pin him against the stanchion. It was reported that there is approximately a three-inch clearance between the stanchion and the loading platform. The incident took place within a rig floor red zone – an area where entry is controlled.
No other people were hurt, and there was no pollution.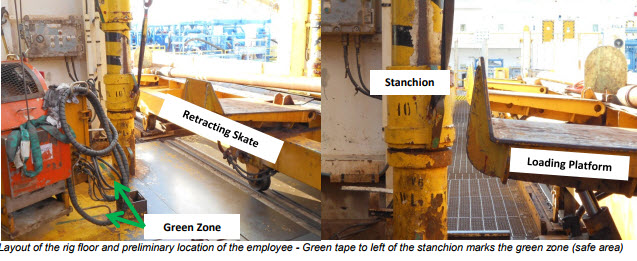 Earlier Floorhand Incident
Earlier this year, the U.S. Bureau of Safety and Environmental Enforcement released its report into the October 20, 2015 fatality at Keathley Canyon Block 96 in the Gulf of Mexico. The fatality occurred onboard the drillship Pacific Santa Ana. The drill crew on board was in the initial stages of the drilling process, lowering the Bottom Hole Assembly and 36 inch structural casing to the sea floor in order to begin making the well. This process involved work on the drill floor to successively connect lengths of pipe and lower them through the rig's main drill center.
A floorhand employed by Pacific Drilling died when he was struck in the head by the bottom end of a drill pipe as it was being moved from its storage location to the main drill center.
The Bureau issued safety bulletins after both incidents.