Rhode Island Defers SouthCoast's Power Cable Permit, Citing Finances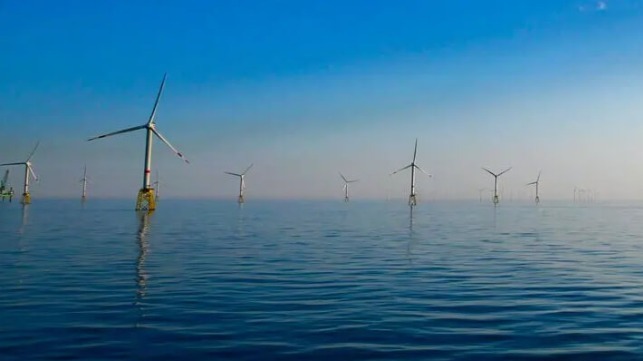 SouthCoast Wind, the offshore wind JV south of Martha's Vineyard, has had its application for a wind power transmission cable sidelined by a Rhode Island permitting board. It is the latest in a series of setbacks for the high-profile project, and all are driven by the soaring cost of offshore wind power development.
SouthCoast Wind began life as Mayflower Wind, a JV between Shell, EDP and Engie which bid successfully for a lease area off Rhode Island in 2018. In 2020 - before the spike in inflation and interest rates - SouthCoast signed offtake agreements to sell its electricity (power purchase agreements, or PPAs), based on the market conditions of the time. Since then, however, the price of building and operating commercial-scale offshore wind farms has risen by 30 percent, according to SouthCoast.
In June, SouthCoast CEO Francis Slingsby informed the Rhode Island Energy Facility Siting Board (EFSB) that its PPAs are "not economic" due to "significant and unforseen inflation, supply chain and financing cost increases." These costs are high enough that SouthCoast plans to terminate its PPAs and renegotiate terms with its utility customers in Massachusetts - while still pursuing all permitting for future construction.
The EFSB has jurisdiction over Rhode Island waters, and SouthCoast needs its approval for a power export cable that would connect its turbines to Massachusetts consumers. Last week, the board reached the determination that if SouthCoast has to withdraw from its PPA contracts, it cannot receive a state transmission permit until it has new PPAs.
"The siting board does not sit as an agency that reviews hypothetical projects," EFSB chair Ron Gerwatowski said, according to EcoRI. "Stated simply, if there's no wind farm financed and constructed, there's no need for the transmission facility."
SouthCoast still has one year to renegotiate its PPA contracts and reactivate its cable permit application in Rhode Island. In the meantime, the JV is still working on obtaining all other local, state and federal permits.
"We are disappointed by today's decision but remain confident that we will build our offshore wind project and deliver its benefits to the people and communities of Southern New England," SouthCoast's Slingsby said in a statement.