Rescuers to be Nominated for Nobel Peace Prize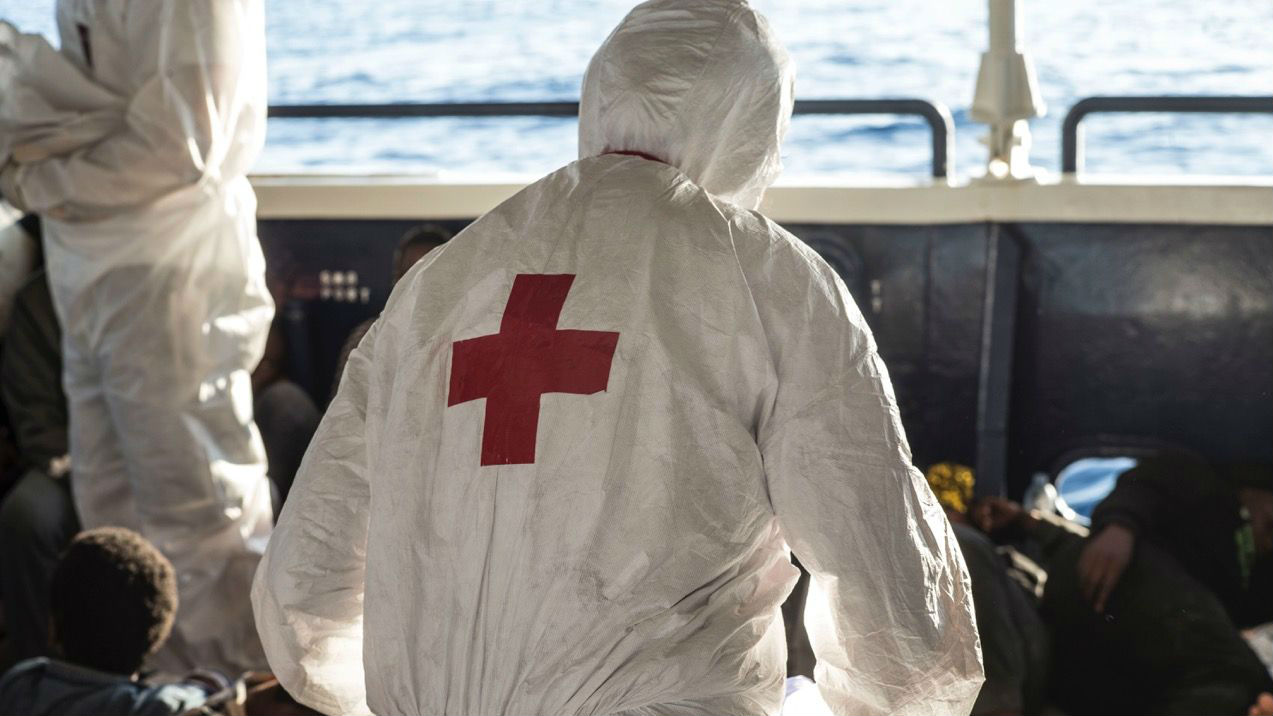 An international group of citizens in Parma, Italy, is preparing to nominate 66 people and organizations involved in migrant rescues in the Mediterranean for the 2018 Nobel Peace Prize.
"The Righteous of the Mediterranean Sea – for the Humanitarian Marine Rescue of Migrants" will be a joint candidature of 66 subjects from 19 different nations which have continuously provided a humanitarian response motivated by the universal principle that every person in danger at sea must be rescued and treated with dignity.
It includes fishermen, volunteers, artists, seamen, doctors, lifeguards, nurses, pilots, ship masters and other rescuers who did "not let the sea decide on the fate of the refugees."
Andrea Cantini, Coordinator of the Committee, said: "The Nobel Peace Prize would be an important acknowledgment for an international community made up of humanitarian organizations and common people solely by attempting to actively testify of respect for human dignity and peace, since every brave and helpful contribution to the sacrifice shows the victims a human face and a source of hope for reconciliation and peaceful coexistence.
"Peace cannot be defined solely by the absence of war or conflict, but also by protecting and promoting the dignity and respect of all people. Faced with the greatest refugee crisis in Europe after the Second World War, nobody deserves to drown at sea."
The candidates are:
1. Médecins Sans Frontières - Switzerland
2. Migrant Offshore Aid Station - Malta
3. Corpo Italiano Di Soccorso Dell'Ordine Di Malta - Italy
4. Emergency Ong Onlus - Italy
5. Croce Rossa Italiana - Italy
6. Sea-Watch E.V. - Germany
7. Humanitarian Pilots Initiative - Switzerland
8. Sea-Eye E.V. - Germany
9. Proactiva Open Arms - Spain
10. Humanity Crew - Israel
11. Dutch Boat Refugee Foundation - Holland
12. Save the Children - United Kingdom
13. SOS Méditerranée - Germany, France, Italy
14. Médecins Du Monde - France
15. Jugend Rettet E.V. - Germany
16. German Maritime Search and Rescue Association - Germany
17. German Life-Saving Service - Germany
18. Hellenic Rescue Team - Greece
19. Life Boat GMBH I.G. - Germany
20. Cadus Redefine Global Solidarity E.V. - Germany
21. Elpis Nave Ospedale Onlus - Italy
22. Women and Health Alliance International - France
23. Rainbow for Africa Onlus - Italy
24. Missionland Onlus - Italy
25. Engim Internazionale - Italy
26. Volunteer Search and Rescue Team - Greece
27. Sailors Without Borders - Poland
28. Swedish Sea Rescue Society - Sweden
29. Royal National Lifeboat Institution - United Kingdom
30. Norwegian Society for Sea Rescue - Norway
31. Royal Netherlands Sea Rescue Institution - Holland
32. Bodrum Sea Rescue Association - Turkey
33. Lifeguard hellas Save & Rescue Volunteer Team - Greece
34. International Surf Lifesaving Association - Usa
35. Bethells Beach Surf Life Saving Patrol - New Zealand
36. Lifeguards Without Borders - Usa
37. Greenpeace International - Holland
38. Emergency Response Centre International - Greece
39. Vancouver Search and Rescue - Canada
40. Proem-Aid Ocean Rescue Team - Spain
41. Platanos Rescue Team - Greece
42. Salvamento Maritimo Humanitario - Spain
43. F.E.O.X. Rescue Team - Greece
44. Refugee Rescue - United Kingdom
45. Canadian Marine Rescue Assistance International Society - Canada
46. Team Humanity - Denmark
47. Samos Divers Association - Greece
48. Elite Special Task Force Egaleo - Greece
49. Bomberos En Accion ONGD - Spain
50. Atlantic Pacific Int. Rescue Boat Project - United Kingdom
51. The Worldwide Tribe Search and Rescue Team - United Kingdom
52. Zentrum Fur Politsche Schonheit - Germany
53. Mr. Ioannis Polychronopoulos - Piraeus, Greece
54. Distretto Della Pesca E Cretcita Blu - Mazara del Vallo, Italy
55. Consorzio Pescatori Lampedusa E Linosa - Lampedusa, Italy
56. Association "Le Pecheur" Pour Le Developpement Et L'Environnement - Zarzis, Tunisia
57. Mr. Recep Evran - Kusadasi, Turkey
58. Mr. Panagiotis Kapabetis - Alexandrupolis, Greece
59. Mr. Stratis Kassos - Lesvos, Greece
60. Mr. Nikos Katakouzinos - Lesvos, Greece
61. Mr. Babis Manias - Rodos, Greece
62. Mr. Thanasis Marmarinos - Lesvos, Greece
63. Mr. Giorgos Mavripidis - Lesvos, Greece
64. Mr. Kostas Pinteris - Lesvos, Greece
65. Mr. Stratis Valiamos - Lesvos, Greece
66. Mr. Stefanos Zannikos - Chios, Greece