Rescued Migrants Refuse to Disembark in Libya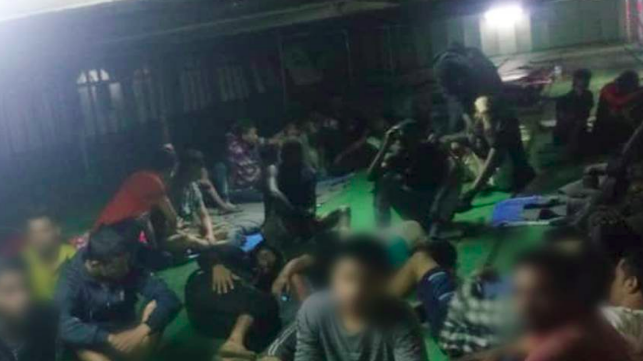 Port officials in Misrata, Libya have been unable to convince 79 rescued maritime migrants to disembark from the Panamanian-flag ro-ro Nivin. The Nivin rescued the group on November 8 as they fled Libya by boat, and instead of bringing them to a European port - the standard practice in years past - she returned them to Libya once more.
"The protest on board the ship now docked in Misrata, gives a clear indication of the horrifying conditions refugees and migrants face in Libya's detention centres where they are routinely exposed to torture, rape, beatings, extortion and other abuse," said Heba Morayef, Middle East and North Africa Director for Amnesty International.
Since 2014, increasing numbers of migrants from East, North and sub-Saharan Africa have used Libya as a point of departure for the sea route to Italy. In June, Italian minister of the interior Matteo Salvini closed the nation's ports to vessels with rescuees on board, citing the large number of arrivals - a policy with widespread public support in Italy. NGO-operated maritime rescue vessels have ceased operating over the intervening months, and the Libyan Coast Guard has substantially assumed control over SAR operations within its EEZ. Its rescue operations always return migrants to Libyan shores.
The UNHCR has described EU support for the Libyan Coast Guard as "inhuman" because rescuees are returned to overcrowded, lightly-regulated detention facilities. In a Libyan detention center inspection late last year, "monitors were shocked by what they witnessed: thousands of emaciated and traumatized men, women and children piled on top of one another, locked up in hangars with no access to the most basic necessities," according to an UNCHR spokesperson.
A number of the migrants aboard the Nivin told Amnesty that they had also been abused during their initial transit through Libya, including several who were subjected to extortion and forced labor. "No one should be sent back to Libya to be held in inhumane conditions and face torture and other ill-treatment," said Amnesty's Morayef in a statement. "It is high time the Libyan authorities put an end to the ruthless policy of unlawfully detaining refugees and migrants. "