Report: IMO's Targets Line Up With Paris Agreement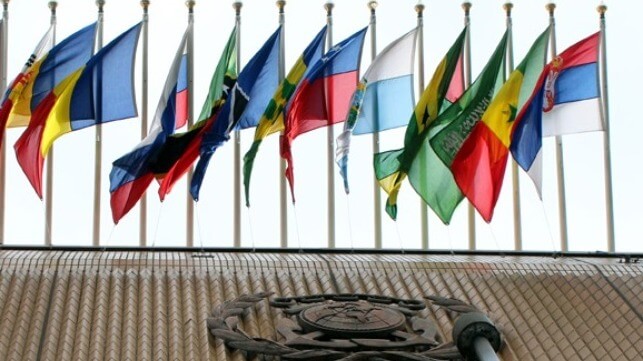 The International Maritime Organization (IMO) comes in for regular criticism from climate watchdogs, but on Monday, the global body had the chance to enjoy a moment of approval. UMAS, a shipping consultancy affiliated with University College London, has determined that the latest IMO climate targets line up closely with the Paris Climate Agreement - even more closely than the EU's regional rules. The details of specific IMO regulations are still up for discussion, but the aspirational targets would put shipping on the path towards a midcentury temperature rise of just over 1.5 degrees C, roughly the same as the Paris target.
"The IMO's revised strategy sets the scene for the large majority of shipping to have maximized efficiency by 2030, and transitioned away from fossil fuels by 2040," said UMAS director Dr. Tristan Smith.
UMAS suggested that the IMO's stated ambitions now exceed those of the EU's regional regulations, including the EU Emissions Trading System (ETS) and FuelEU Maritime technical standards. The gap is so large, according to UMAS, that the EU rules are no longer relevant for business planning. This leads to an unexpected suggestion from the independent consultancy: it may be time to move away from regional regulation, since the EU's rules do not appear to be additive. This insight will be welcomed by leading shipowners' associations, which have advocated for an exclusively IMO-led regulatory environment for years.
"Policy for shipping's transition must, at least, meet a two-pillar test of Effectiveness and Equity. With our report finding current regional regulation falling unfortunately short on both counts, we must now see a focused effort by policymakers at IMO to bring about effective and equitable mid-term measures," said UMAS policy lead Dr. Alison Shaw.
The timeline is short for action before the first set of decarbonization targets arrive, and Shaw's colleagues called for first movers to step up - for real, this time. Researchers Dr. Nishatabbas Rehmatulla and Dr Jean-Marc Bonello cautioned that most industry climate initiatives leave much to be desired: not one of these voluntary programs aligns with current science in ambition; some lack transparency; and they risk accusations of greenwashing and obsolescence, the team warned. "This needs to change . . . or the very actors that present themselves as the vanguard face the risk of being called out for greenwashing," said Rehmatulla.