Regasification Supply Vessel Concept Gains Approval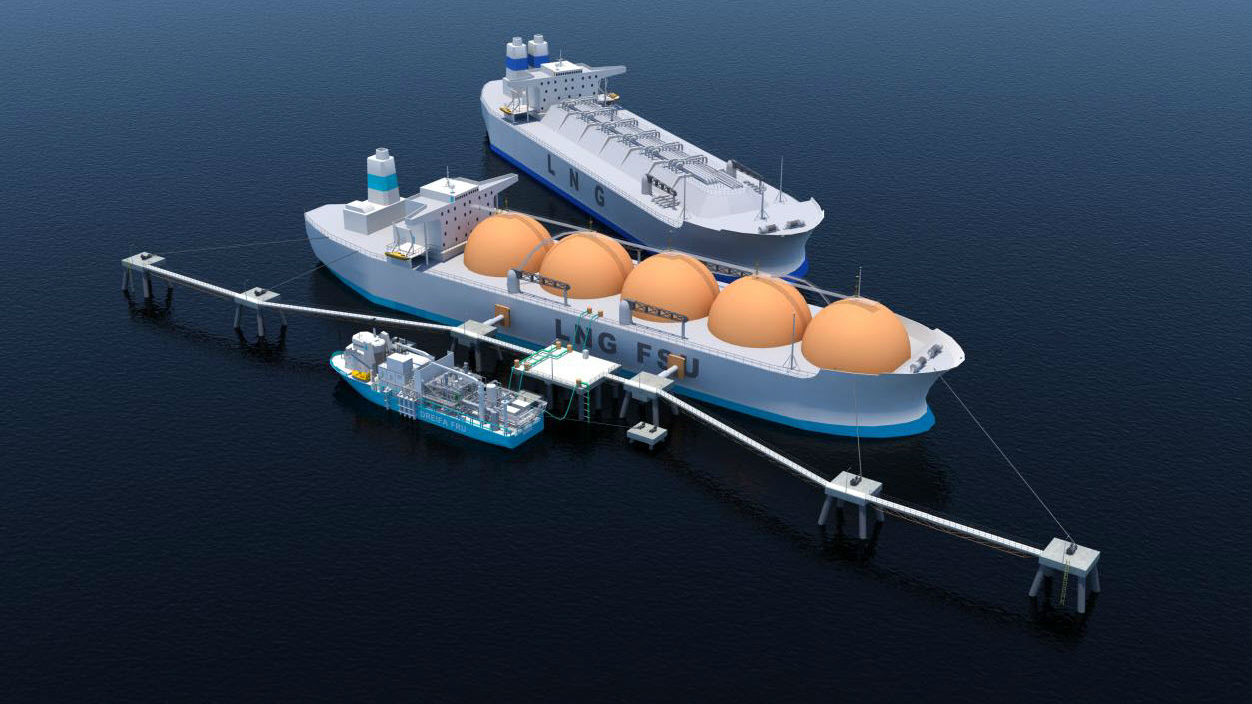 DNV GL has granted approval in principle for a new floating regasification unit (FRU) concept developed by Dreifa Energy.
The Dreifa FRU consists of a regasification plant and associated utility systems located on the deck of a platform supply vessel and operates in combination with an LNG carrier acting as a floating storage unit (FSU).
The approval confirms the design's compliance with the rules of the society at its current stage of engineering and paves the way for Dreifa Energy to enter into contracts for equipment and conversion.
Dreifa Energy is developing mid-scale floating regasification terminals for LNG imports for prospective LNG importers targeting initial throughput of up to 1.5mtpa. The company says that while FSRUs are currently proven technology, its new FSU system suits lower throughput requirements where a traditional FSRU would not be a major hurdle for reaching final investment decision.
Dreifa Energy aims to build, own and operate a fleet of FRUs. The FRUs would then be chartered on short term contracts such as five years and would include options to terminate early or extend depending on future LNG demand. This allows the client to commercially manage the project and market risks without jeopardizing project economics, says the company.

In June 2017, Dreifa purchased the PSV Blue Betria for conversion to an FRU. Blue Betria was built in 1983 and extensively upgraded in 2015.
Transfer of LNG from the LNG carrier to the FSU and vapor return from the FSU to the LNG carrier during cargo loading will be done by industry standard ship to ship transfer using flexible hoses. Infrastructure in the form of pipelines or flexible hoses will connect the FSU and FRU for the feed of LNG and excess boil off gas. The exact configuration will depend on port infrastructure and the distance of the vessels to shore.