[Updated] Crew of Hijacked Product Tanker Released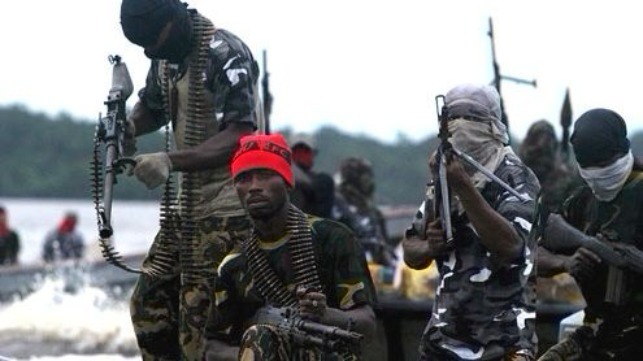 Tanker operator Union Maritime reported Wednesday that the product tanker Barrett has been safely recovered from hijackers off Benin, West Africa.
"Union Maritime can confirm that the MT Barrett has been released after a Gulf of Guinea piracy incident lasting six days. All crew are safe. We are extremely grateful to the many parties that assisted in achieving the successful resolution of this incident," the firm said in a statement.
The Barrett was at anchor off Benin on January 10 when communications were lost. Union Maritime activated a response plan and alerted the authorities, but the nature of the incident was not clear until January 12, when the hijackers made first contact. Union Maritime said that a "resolution process" ultimately led to the release of the vessel and her crew on January 16. She is now at anchor off Lagos.
Piracy is a common occurrence in the Gulf of Guinea, where criminal groups based in the Niger Delta have the capability to raid shipping far out to sea. Armed robbery is also a frequent problem; in the latest instance, on January 15, the crew of an anchored tanker off Lagos noticed an unauthorized boarding in progress. They raised the alarm, sounded the ship's whistle continuously, switched on all lights and directed their search lights towards the robbers. The suspects aborted the boarding and left the ship.
Niger Delta Avengers threaten new attacks
On Wednesday, the militant group known as the Niger Delta Avengers threatened new attacks on oil installations in the Gulf of Guinea. The targets include facilities operated by multinational oil companies, including Bonga Platform, the Agbami FPSO, the EA Field and Akpo Field, along with unspecified assets of the Nigerian firm Brittania-U.
"We mean it when we say [the oil installations] shall dance to the sound of the fury of the Niger Delta Avengers," the group threatened. "Good a thing the ocean is wide enough to accommodate as many wreck as possible [sic]."
The Avengers said that recent civil strife in Nigeria makes this an ideal time for reform, and its main demand "is for the government to 'restructure this country.'" In the past, the group has also demanded a greater share of Nigeria's oil revenues.
The Niger Delta Avengers have had success in striking offshore facilities before. In May 2016, they attacked a Chevron platform off the Escravos Bar, leading to a shut-in and a spill. In October of the same year, the Avengers announced that they had suspended further attacks; however, they rescinded this yearlong ceasefire in November 2017.