Ports Reopen in Puerto Rico, but St. Maarten is Cut Off
Dutch prime minister says "the island is not reachable"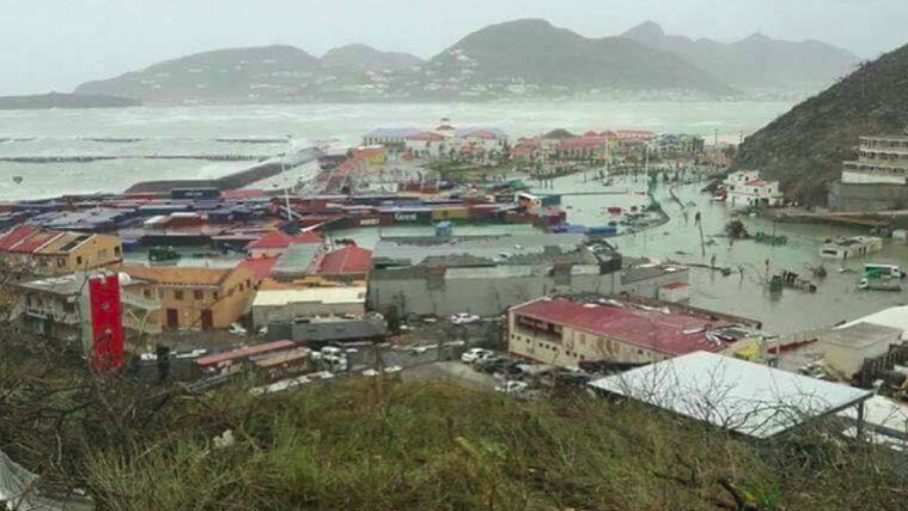 The U.S. Coast Guard is beginning to reopen ports in Puerto Rico and the U.S. Virgin Islands in the wake of Hurricane Irma, but the Dutch half of St. Martin remains shut in due to storm damage, officials say.
Capt. Eric King, commander of Sector San Juan, said that the process of reopening ports in affected U.S. territories is moving quickly. "We have made significant progress on our ports since Hurricane Irma passed, but the Port of St. Thomas was impacted severely. We have teams on the ground, air and water making navigational and port assessments of this area to ensure a quick and safe recovery," he said. "We are doing everything in our power to open the ports, but we want to remind the public we must do this safely to mitigate any further damage, pollution or injury."
San Juan, Puerto Rico's main port, has fully reopened to commercial traffic, as have most other ports on the island. Guayama, Mayaguez and Culebra are open with restrictions. In the U.S. Virgin Islands, many ports remain closed or are restricted to ferry traffic only, especially on St. Thomas.
The situation in the eastern Caribbean is more severe. Barbuda was flattened by Hurricane Irma, with an estimated 95 percent of all buildings destroyed. The prime minister of Antigua and Barbuda has ordered a complete evacuation of the island as Hurricane Jose, a Category Four cyclone, follows in Irma's wake. All citizens are to head to Antigua, he said, even those "defiant residents" who would prefer to stay and ride out the next storm. But as Jose approaches, the weather on the 30 nm stretch of water between the two islands is already deteriorating, making the trip more hazardous for passenger boats.
At the thriving cruise port of St. Maarten, the damage is so severe that cruise lines have begun to divert vessels to other destinations. On Thursday, Celebrity Cruises said that the next scheduled port of call for St. Maarten would be shifted to Martinique instead. The Netherlands' prime minister told reporters that transport links to the Dutch part of the island are entirely cut: "Alas, the island is not reachable at this point because of the huge damage to the airport and the harbor," he said.
#LIVE footage of #HurricaneIrma destroying https://t.co/TUjTdYPyRR in #StMaarten We will #rebuild! @sxmtweets pic.twitter.com/j2IoIGFSuH

— PTZtv (@PTZtv) September 6, 2017
Beachfront webcam on St. Maarten records its own destruction (PTZtv)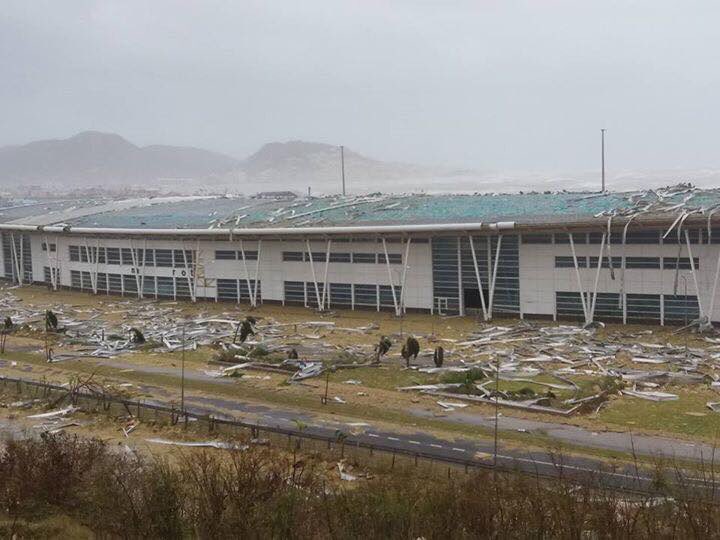 St. Maarten's airport (theashemcee / twitter)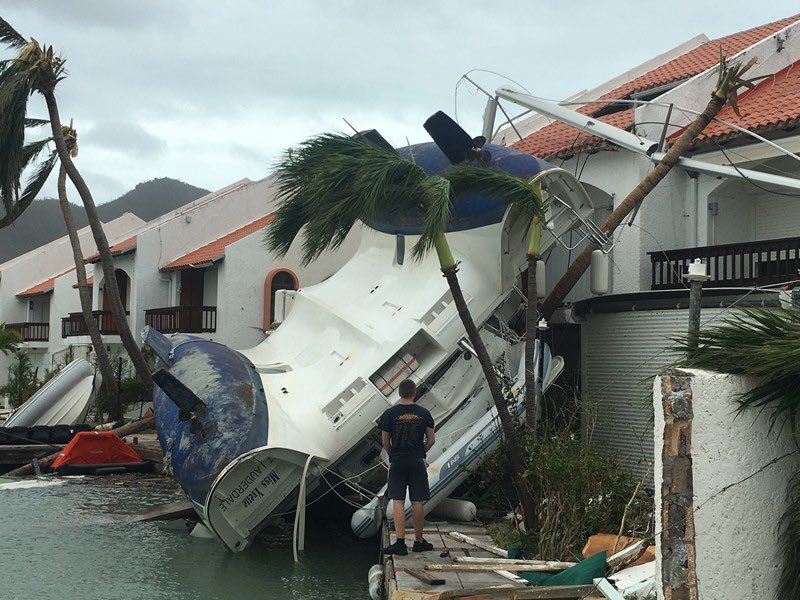 Catamaran tossed inland by the storm, St. Maarten (theashemcee / twitter)