Port of Tilbury Expansion Gets Green Light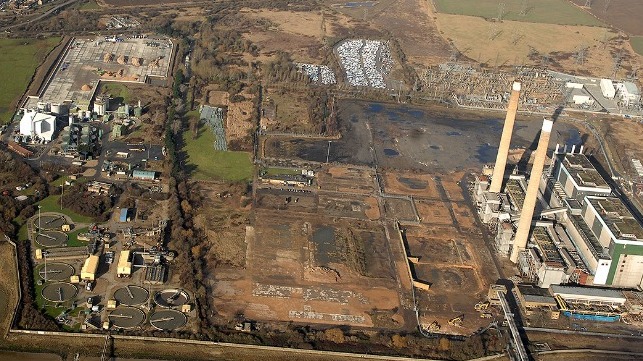 The Port of Tilbury, UK has received government approval for its Tilbury2 expansion site. The brownfield redevelopment project will add new breakbulk and freight ferry capacity near London, just in time for Brexit.
The new terminal will be built on the former site of the Tilbury Power Station, adjacent to Fort Tilbury and the current port facility. The Secretary of State for Transport has given the project the green light, and construction will begin within weeks, according to operator Forth Ports Group.
Upon completion, Tilbury2 will be the nation's largest port for unacommpanied freight (ro/ro transport without vehicle drivers on board) and its largest construction processing hub. Port of Tilbury says that the additional room is essential to meet demand for construction materials, cars and other goods.
The $200 million terminal would also provide new space for commercial freight ferries, which are critical to England's commerce with continental Europe and could become a capacity bottleneck in the event of a "no deal" Brexit. P&O Ferries will partner with Port of Tilbury to develop the site's new ro/ro ferry terminal.
"This is great news for the UK at a time when the country needs its ports more than ever before," said Forth Ports Group CEO Charles Hammond. "The terminal will be fit-for-purpose for the UK's departure from the European Union, utilising the latest technology and streamlined border processes."
Tilbury2 is part of the port's long term growth strategy, which foresees a doubling of cargo volume and a tripling of employment within 15 years.