Port of Rotterdam Launches Searchable Map for Shippers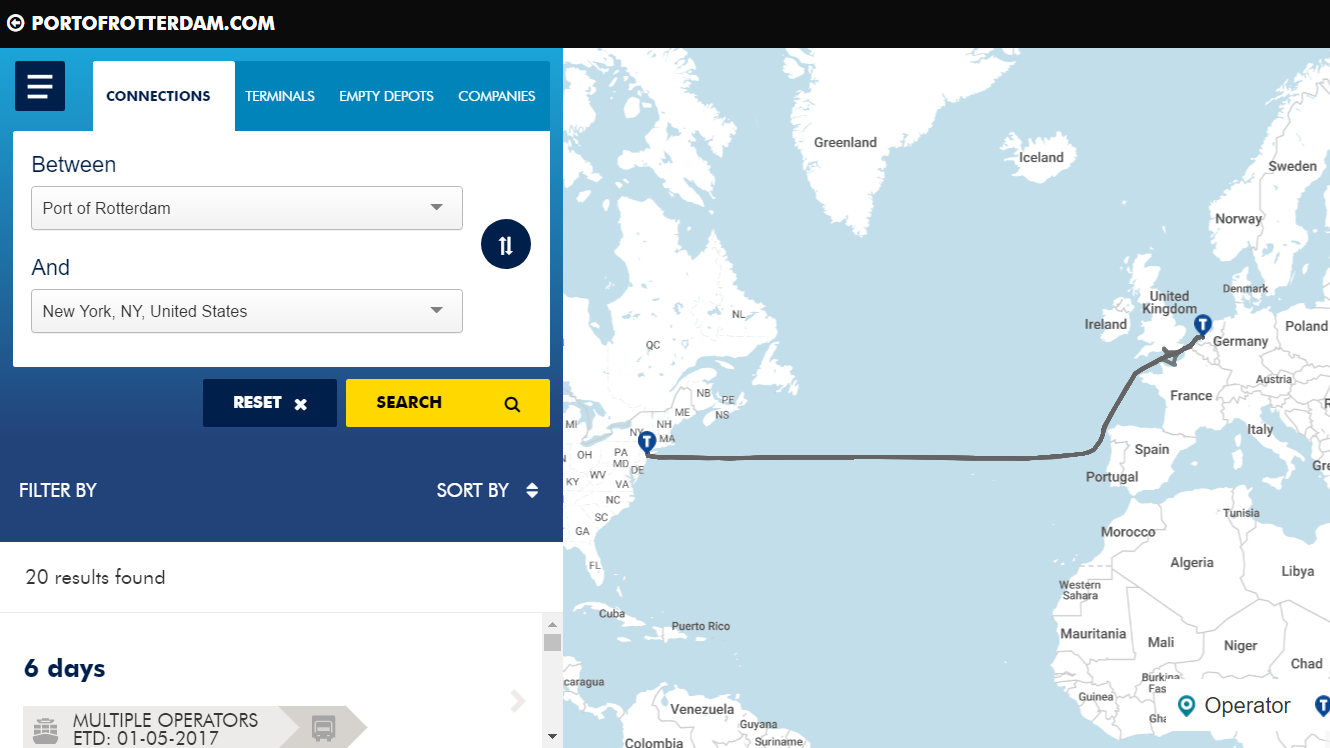 On May 9, the Port of Rotterdam launched a new searchable online tool that customers can use to find hundreds of available shipping routes and port services.
The tool, called Navigate, is closer in appearance to Google Maps than to an old-fashioned port directory. The port says that it contains searchable deep-sea and short-sea schedules connecting to 550 ports worldwide, as well as rail and barge connections to over 150 EU inland terminals. A trial search for services between Rotterdam and New York (above) shows transit times and contact information for carrier bookings – much like an e-commerce platform for air travel.
In addition, Navigate has a searchable business directory for 1,500 companies in Rotterdam, from barge operators to container surveyors. Its location listings go beyond Europe, too – it has a tool that displays empty container depots all around the world, from Iceland to the Philippines.
Navigate is still in beta, but port director of containers, breakbulk and logistics Emile Hoogsteden says that it is a good starting point for further development. "We hope that market parties will also be excited about it and give us feedback that we can use to further improve this tool," he says.
The port authority's next step will be to provide more insight into the carbon footprint of container transport. In addition, Navigate will soon contain real-time data on the Estimated Times of Arrival and Departure (ETA and ETD) of sea-going vessels.
"Our ambition is to keep adding more operational data, so that Navigate will become an increasingly valuable tool to improve efficiency in the supply chain," Hoogsteden says.