Port of Gothenburg Gives 44-Year-Old Vessel an Electric Overhaul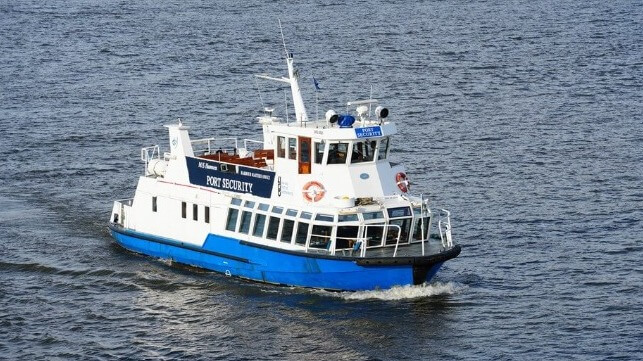 A workhorse inspection vessel that has been in service at the port of Gothenburg, Sweden for more than four decades will remain in operations for years to come thanks to plans to convert it to run on electrical power.
The Port of Gothenburg Authority announced that after considering the idea of replacing M/S Hamnen, an inspection vessel that has been in service at Sweden's biggest port since 1979, a decision has been reached to convert it to run on electric power and ensure it remains in port service for many years to come.
At present, the vessel is in operation for around 1,200 hours a year, consuming approximately 25,000 liters of diesel. This represents 67 tonnes of carbon dioxide emissions.
"Hamnen is in really good condition, and there's no other vessel that's better suited to its assignment. By converting it rather than replacing it, we further reduce emissions, as the vessel will then not be taken into use by a new owner," says David Falk, M/S Hamnen's skipper.
The 60-foot-long vessel will be taken to the Ö-varvet shipyard on the island of Öckerö in the Gothenburg archipelago later in the year for the engine overhaul, a project expected to cost $1.6 million. The vessel will be back in service in the second quarter of next year.
At the shipyard, the vessel's engine room is expected to undergo a total transformation, with the existing diesel engine being replaced by a new electric motor with an output of 250 kW. A four to five-tonne bank of batteries with 520 kWh of storage capacity will also be installed, which can be supplemented by additional battery capacity in the future if required.
While the goal of the conversion is to ensure the workhorse vessel runs on battery power for 90 percent of the time, an auxiliary diesel engine that runs on hydrotreated vegetable oil will be installed to cater for exceptional cases, special call-outs, unforeseen events or extreme weather conditions.
"The strength of Hamnen is its versatility, and the fact that we're always at hand when things happen. The vessel has many different duties, but essentially it's there to represent the port authority and to make sure that the rules set out in the port regulations are observed," said Falk.
Hamnen's regular berth position in the port of Gothenburg will also be fitted with a 63 amp charger, which is sufficient for charging between regular assignments.
While Hamnen is at the shipyard, the vessel's crew will be using a smaller replacement boat to perform their inspection assignment at Sweden's busiest seaport. Last year, the port handled a total of 885,000 TEUs, an increase of seven percent.
The electrification of Hamnen is another step in the quest to achieve the port's climate goal of a 70 percent reduction in port-related emissions by 2030. The port is implementing numerous green transformation projects, including joining the Green Corridor initiative, to ensure it remains sustainable.