Photos: Two Carriers Join Forces in Philippine Sea
The carriers and escorts of the USS Ronald Reagan and USS John C. Stennis strike groups have teamed up for high-end exercises in the Philippine Sea, a relatively rare gathering of naval power in the Western Pacific. It comes at a time of heightened tensions between the U.S. and China over contested Chinese claims in the nearby South China Sea - including a recent "unsafe" encounter between an American destroyer and a Chinese warship near China's fortified outposts in the Spratly Islands.
In a statement, 7th Fleet commander Vice Adm. Phil Sawyer made clear that the presence of two carrier strike groups is meant to convey American commitment to freedom of navigation in the region. The People's Liberation Army Navy frequently contests the right of American warships to transit freely through waters claimed by China.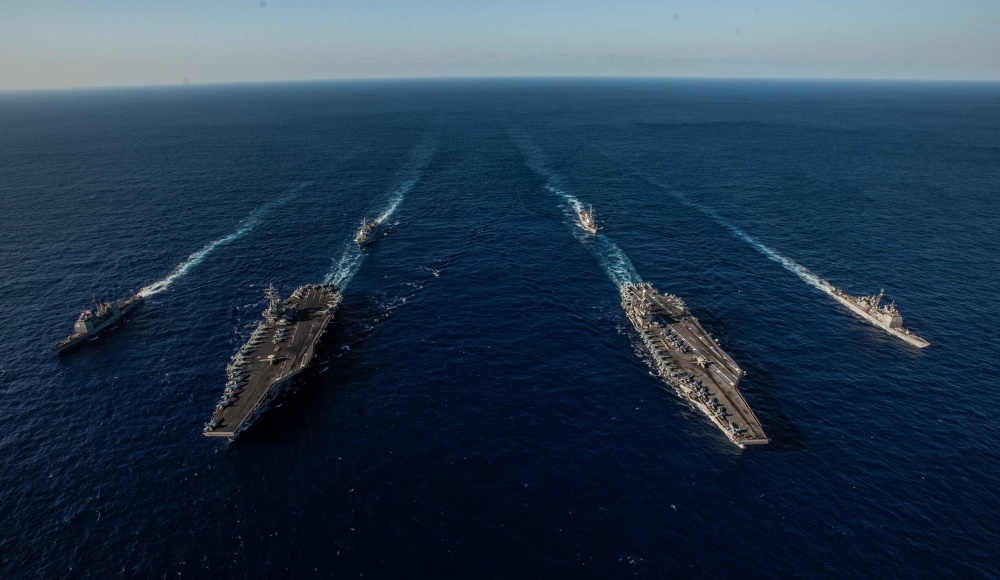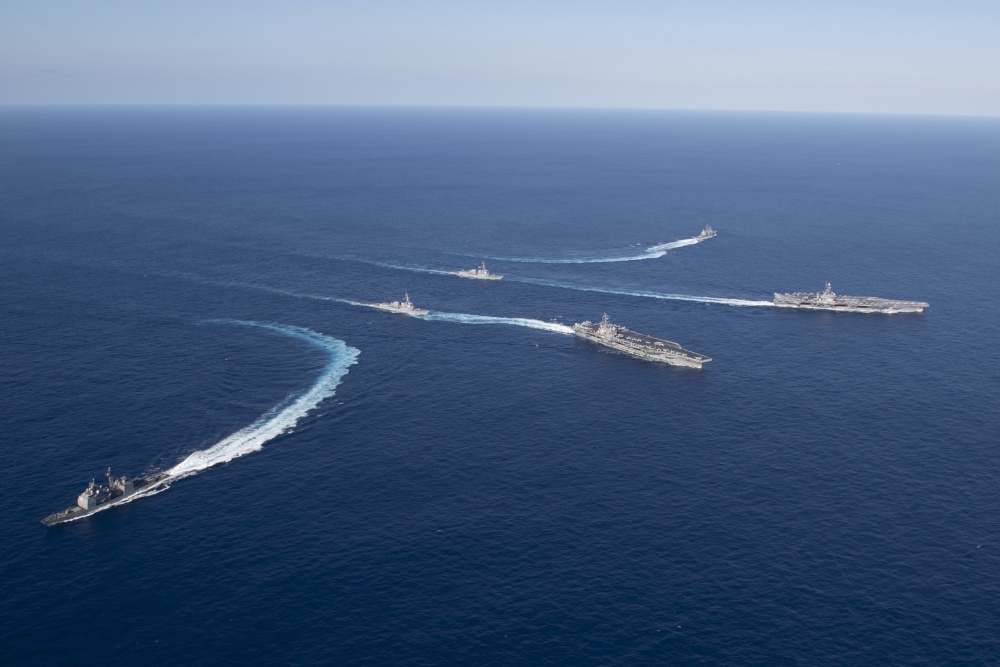 "Bringing two carrier strike groups together provides unparalleled naval combat power, tremendous operational flexibility and reach across the region," said Vice Adm. Phil Sawyer, commander of U.S. 7th Fleet. "It shows our forces at their best, operating confidently at sea, and demonstrates that the U.S. Navy will fly, sail and operate anywhere international law allows. The increased presence of two carrier strike groups in the region highlights the U.S. commitment to a free and open Indo-Pacific."
U.S. Navy aircraft carriers have conducted dual carrier strike group operations in the Western Pacific several times over the past decade, including the waters near the Korean Peninsula, Sea of Japan, South China Sea, East China Sea and Philippine Sea. These operations usually occur when strike groups from the West Coast are deployed to 7th Fleet to join the forward-deployed carrier strike group based in Yokosuka. Last year, the USS Nimitz, USS Reagan and USS Roosevelt conducted a rare tri-carrier exercise near the Korean Peninsula.