Photos: First Ever Luxury Cruise Ship Lengthening
Fincantieri's Palermo shipyard is carrying out the world's first lengthening of a luxury cruise ship. Lengthening has been carried out on cruise ships before, but it has never before been attempted for a vessel of this particular subtype, according to operator Silversea Cruises.
On March 10, workers cut the 36,000 tonne Silver Spirit in half with torches and began the process of pulling her bow and stern in opposite directions. Once they had enough space, they used self-propelled modular transporters to move a new, prefabricated 50-foot section into place. Reconnecting the hull, fitting out wiring and piping and installing interior fittings will take workers about 450,000 man-hours to complete. The project should be done by May 5.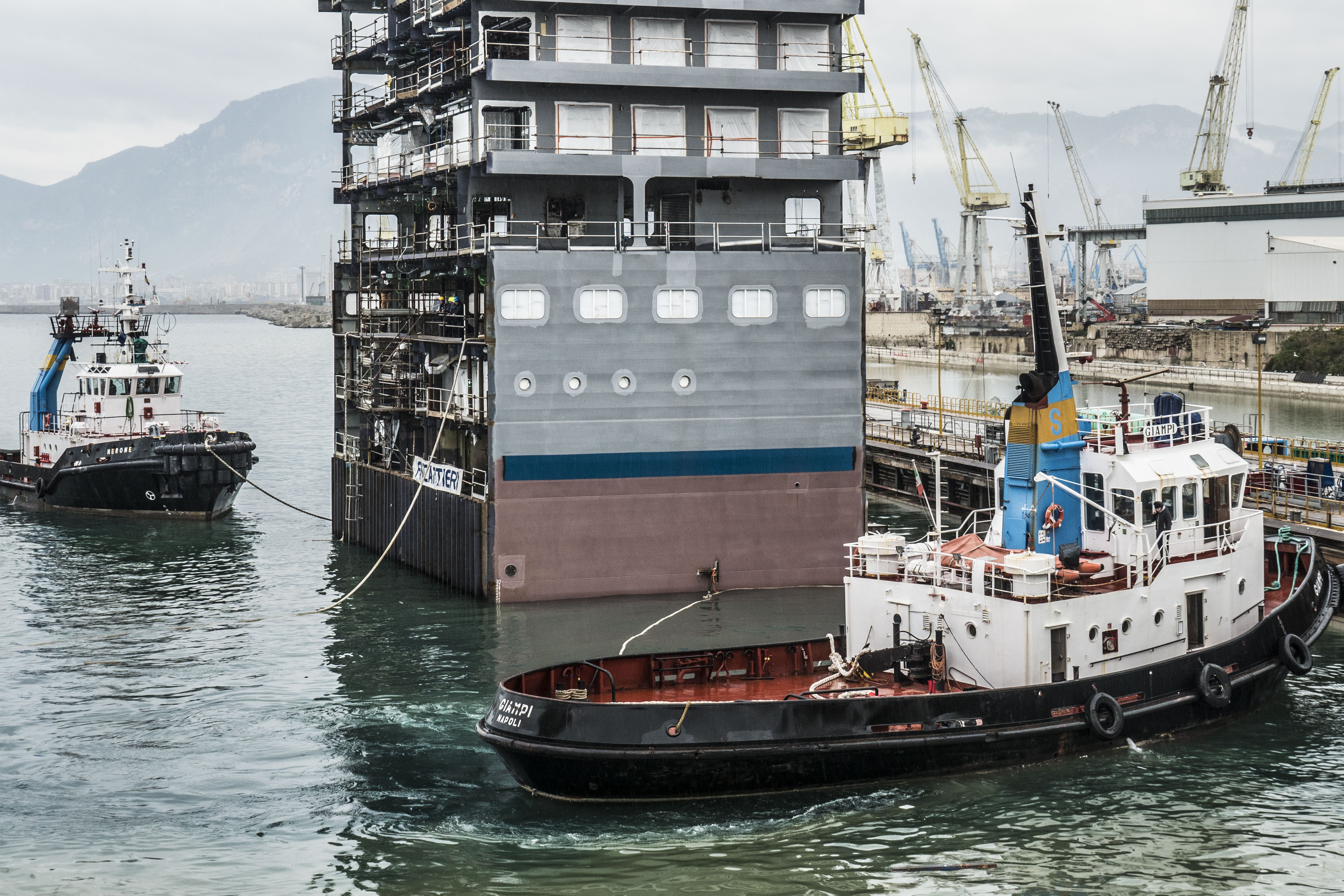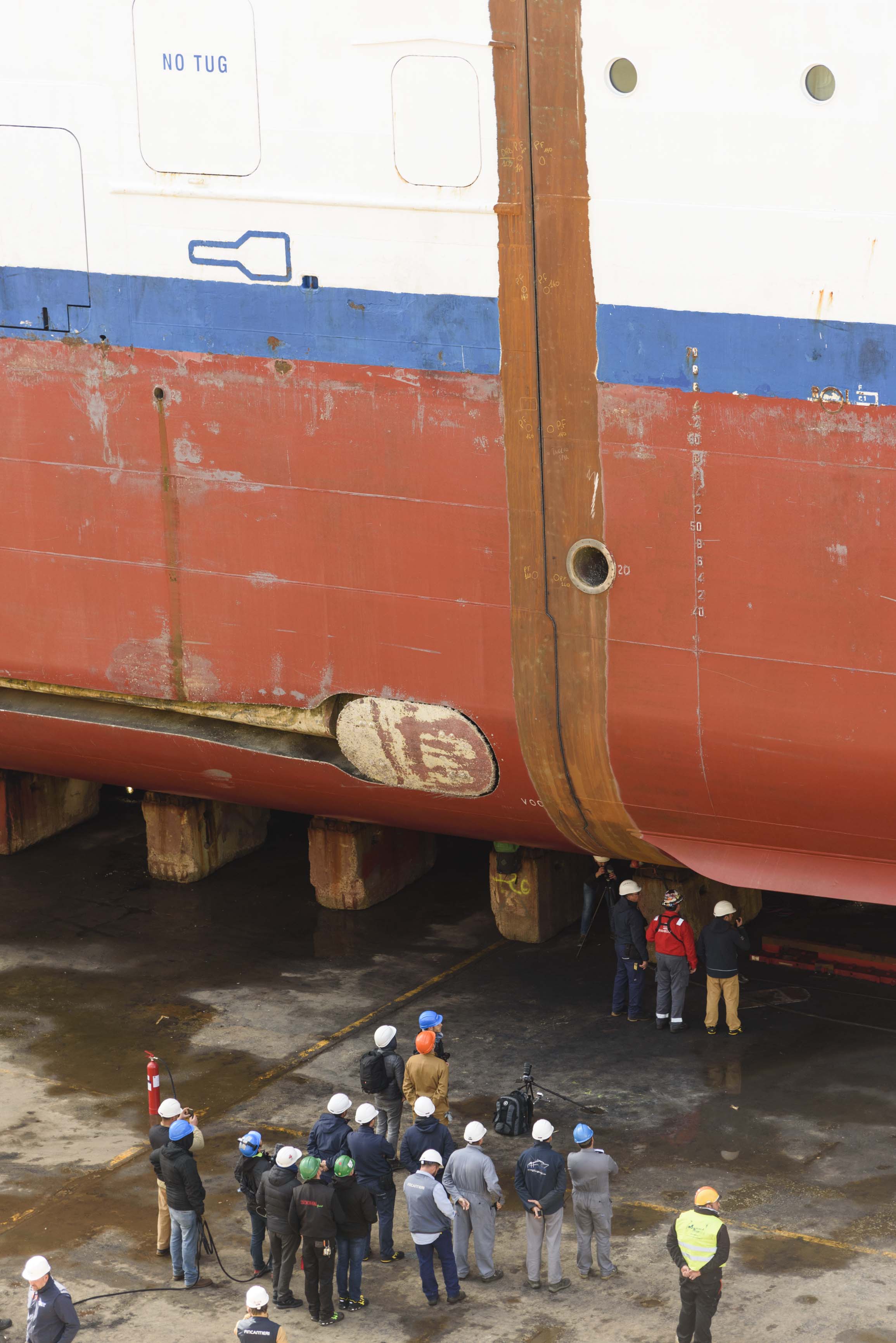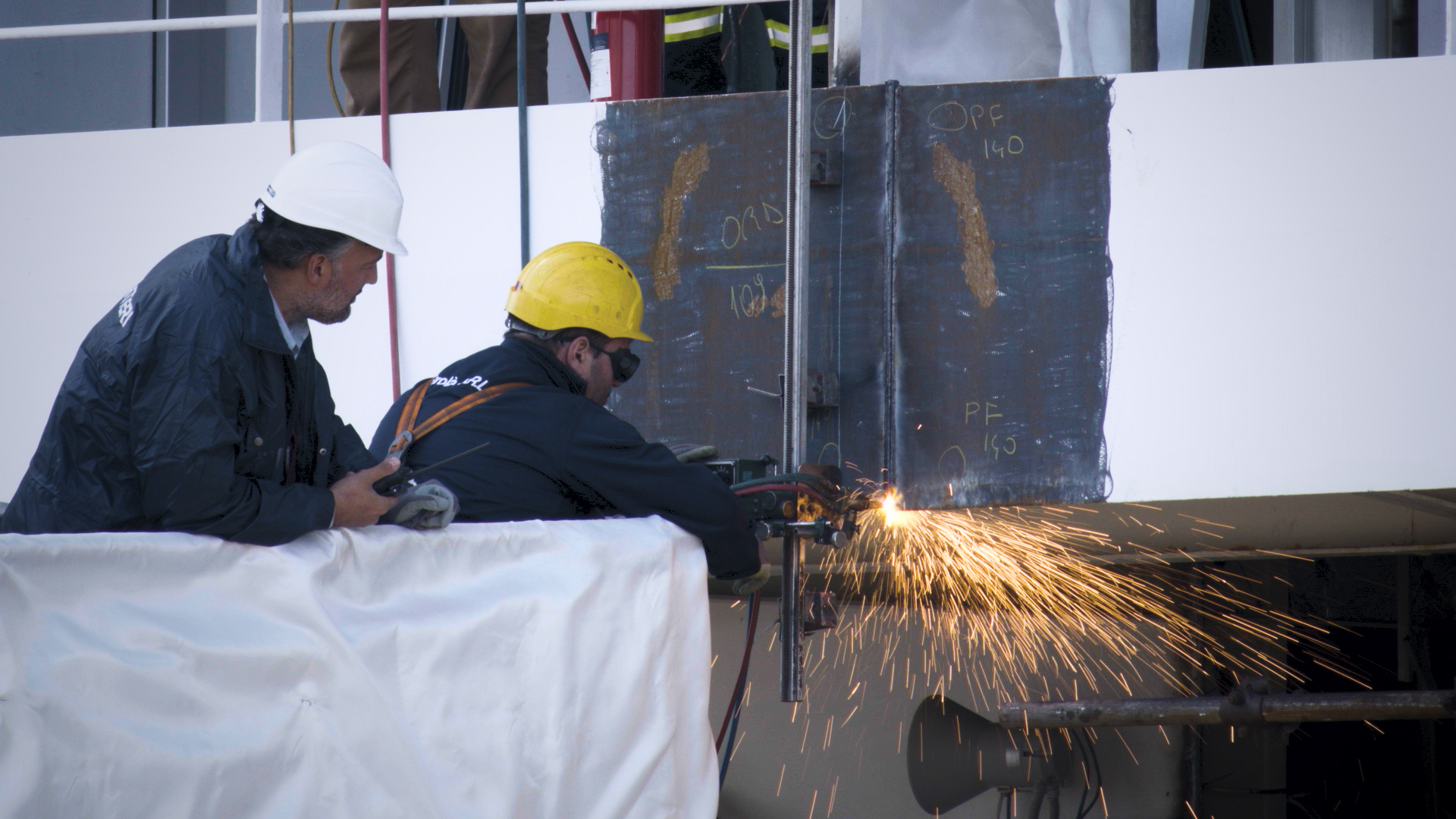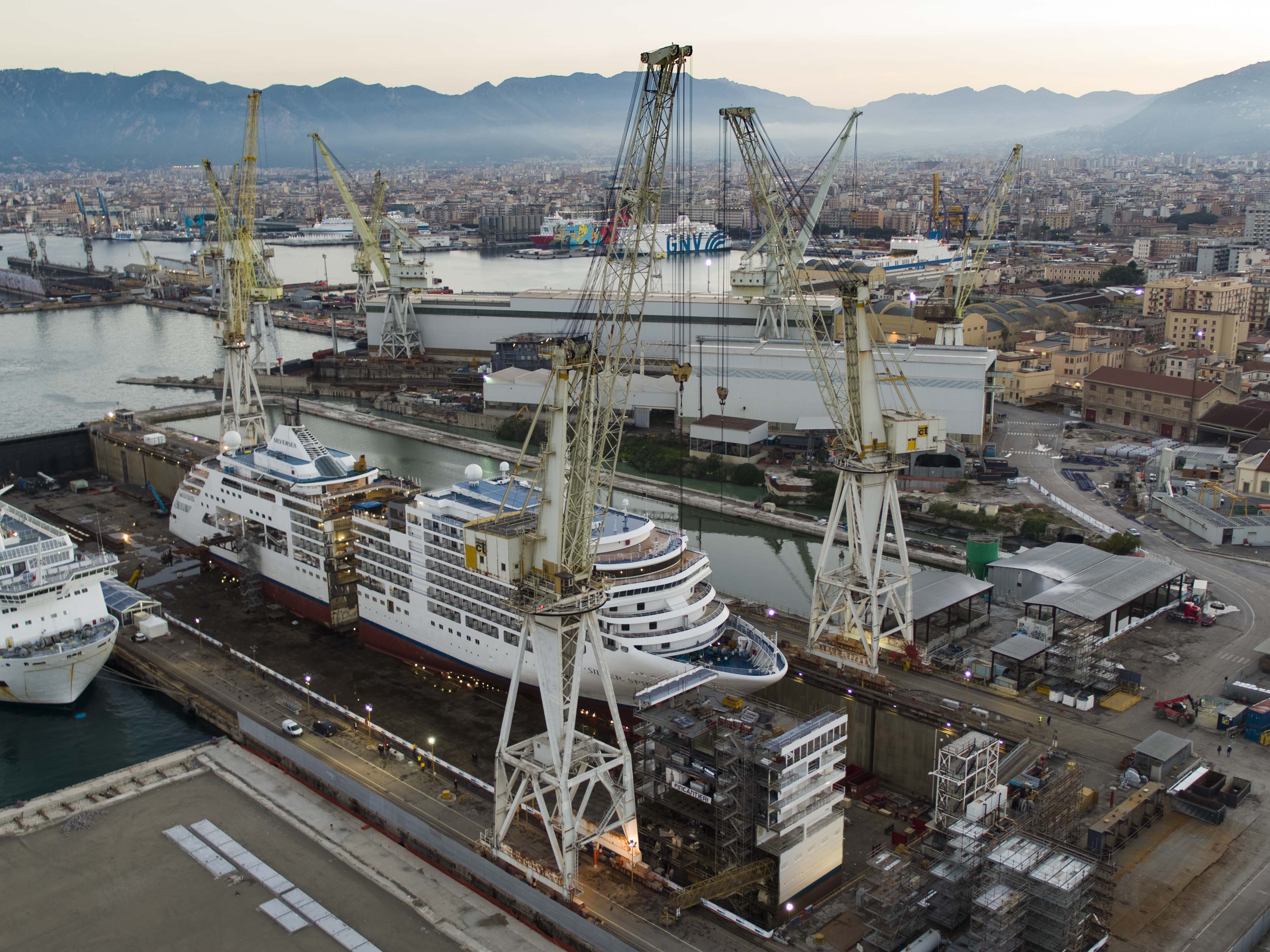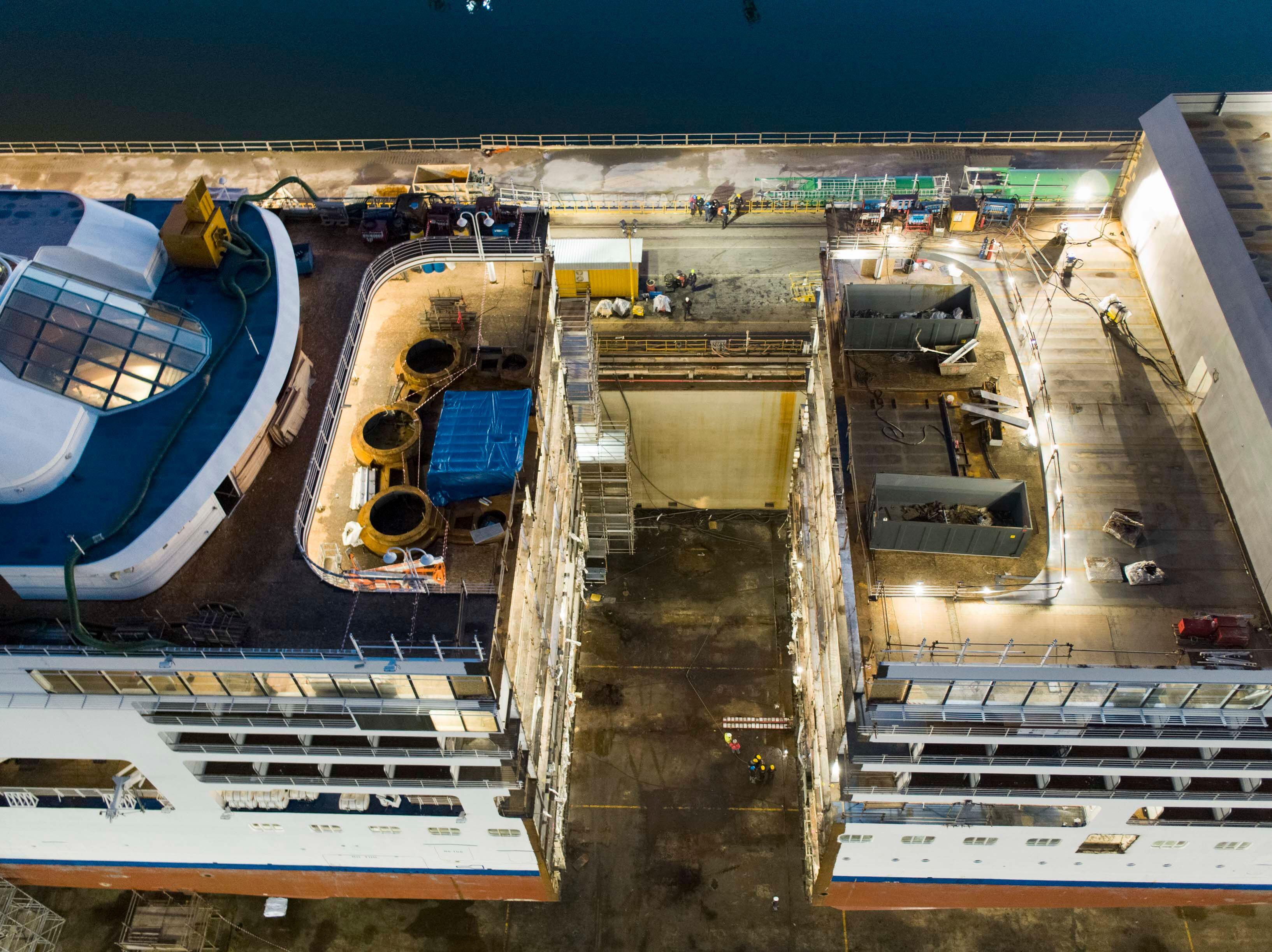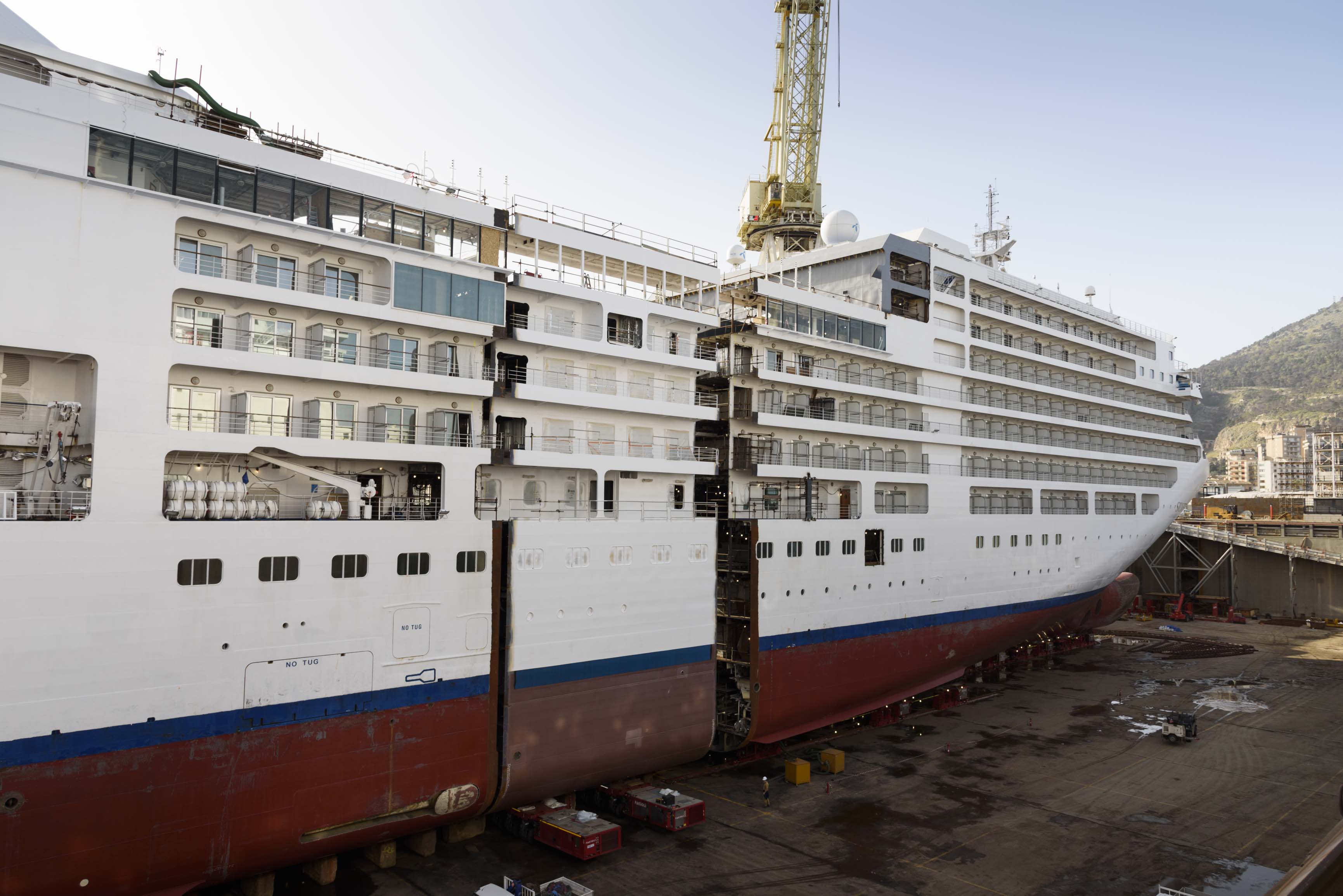 The process will add two new restaraunts, 34 more suites, 3,500 tonnes displacement, 50 feet of length, 11,000 square feet of additional deck space and 12 percent more passenger capacity. While the lengthening is under way, Silver Spirit will also undergo a general interior refit, and all suites will be refurbished.
The lengthening is a novel approach to adding vessel capacity as shipyard availability shrinks. With demand soaring, many cruise shipbuilders are booked into the early 2020s, and expedition/luxury lines are increasingly ordering newbuilds at yards that used to specialize in offshore vessels or yachts.
The 640-foot Silver Spirit entered service in 2009 as Silversea Cruises' sixth and largest ship. For cruisers who would like to experience the new, longer vessel, her "maiden" voyage as a 690-foot ship will depart Rome for Barcelona on May 6. Pricing for the 7-day cruise starts at $5,600 per person.
While Silver Spirit's modification may be the first luxury cruise ship lengthening, she is not the first cruise ship to undergo the process. The hull of the American-built Pride of America was left unfinished when her original owner went bankrupt in 2001. She was purchased incomplete by NCL, then lengthened and fitted out at Lloyd Werft in Germany. She is the only remaining vessel of her size qualified for U.S. coastwise trade, and she operates exclusively in the Hawaiian islands.
All photos courtesy Silversea Cruises