Photo of the Week: Trump and Abe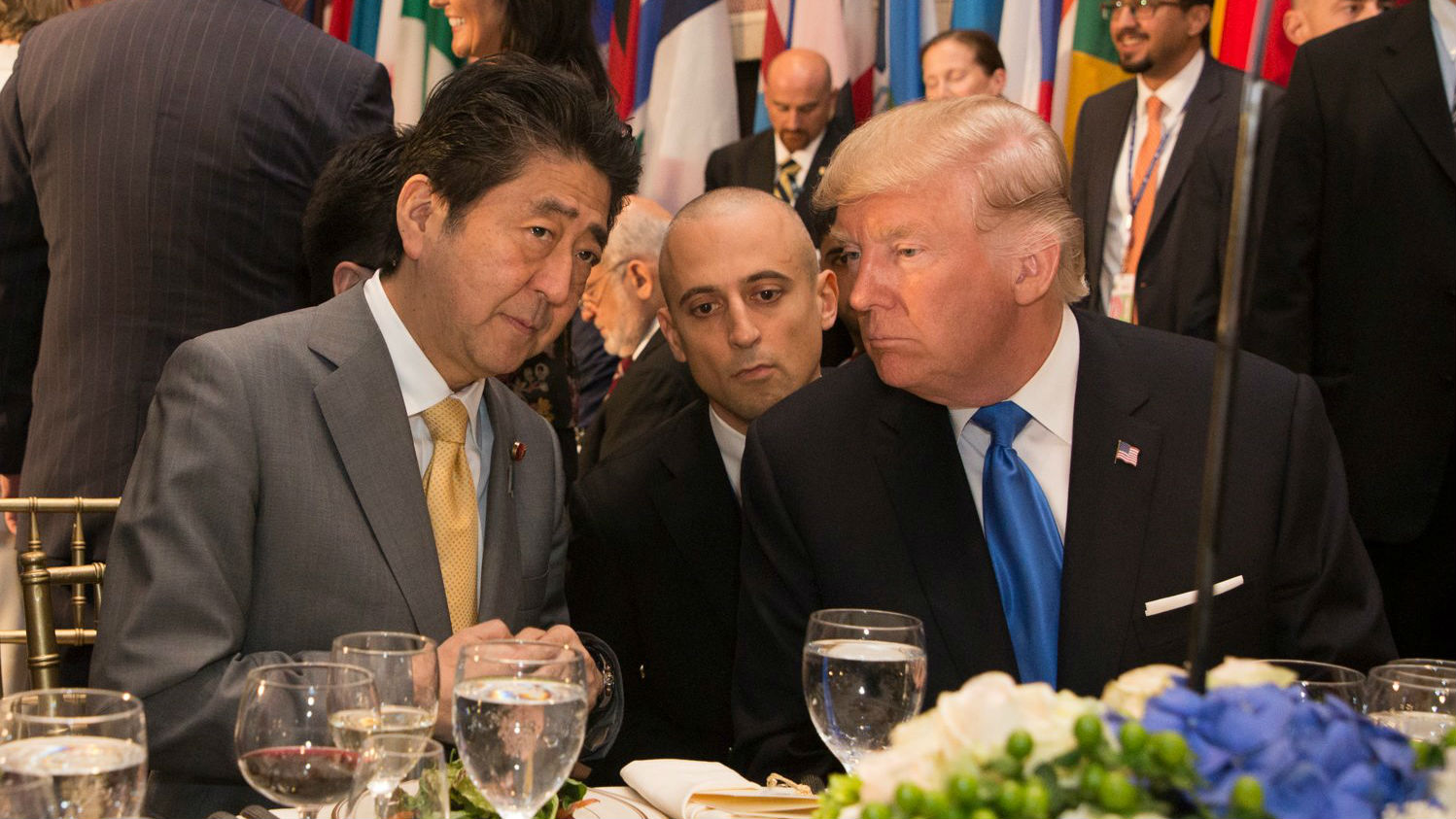 President Donald J. Trump participated in his first United Nations General Assembly this week where he met with world leaders and delivered his first speech at the U.N. on September 19.
On September 22, he met with Prime Minister Shinzo Abe of Japan in New York. The two leaders agreed that North Korea's continued provocative actions, including its two recent missile launches that overflew Japan and the September 3 nuclear test, constitute an unprecedented and grave threat to international peace. Trump reiterated the U.S. commitment to defend Japan using the full range of U.S. military capabilities, and the leaders reaffirmed that the United States and Japan stand together shoulder-to-shoulder.
The leaders welcomed the recent adoption of United Nations Security Council Resolution 2375 and committed to working with South Korea and the entire world to secure its full implementation. They also committed to pursue other efforts to maximize pressure on North Korea, including urging China and Russia to play more consequential roles.