Philippine Divers Cut China's Floating Barrier at Scarborough Shoal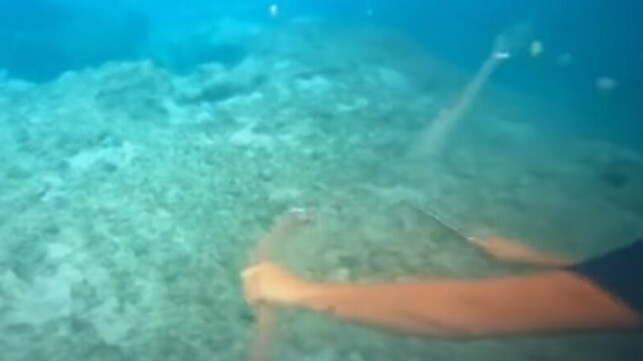 The Philippine Coast Guard has removed a 300-meter floating barrier that Chinese forces used to keep Filipino fishermen out of the inner lagoon at Scarborough Shoal, a contested reef claimed by both nations.
The simple barrier - an anchored line suspended by buoys - was deployed at the entrance channel to the lagoon, and China Coast Guard and Chinese maritime militia boats would pull it across to close the waterway when the Philippine fishing fleet approached, according to local fishermen.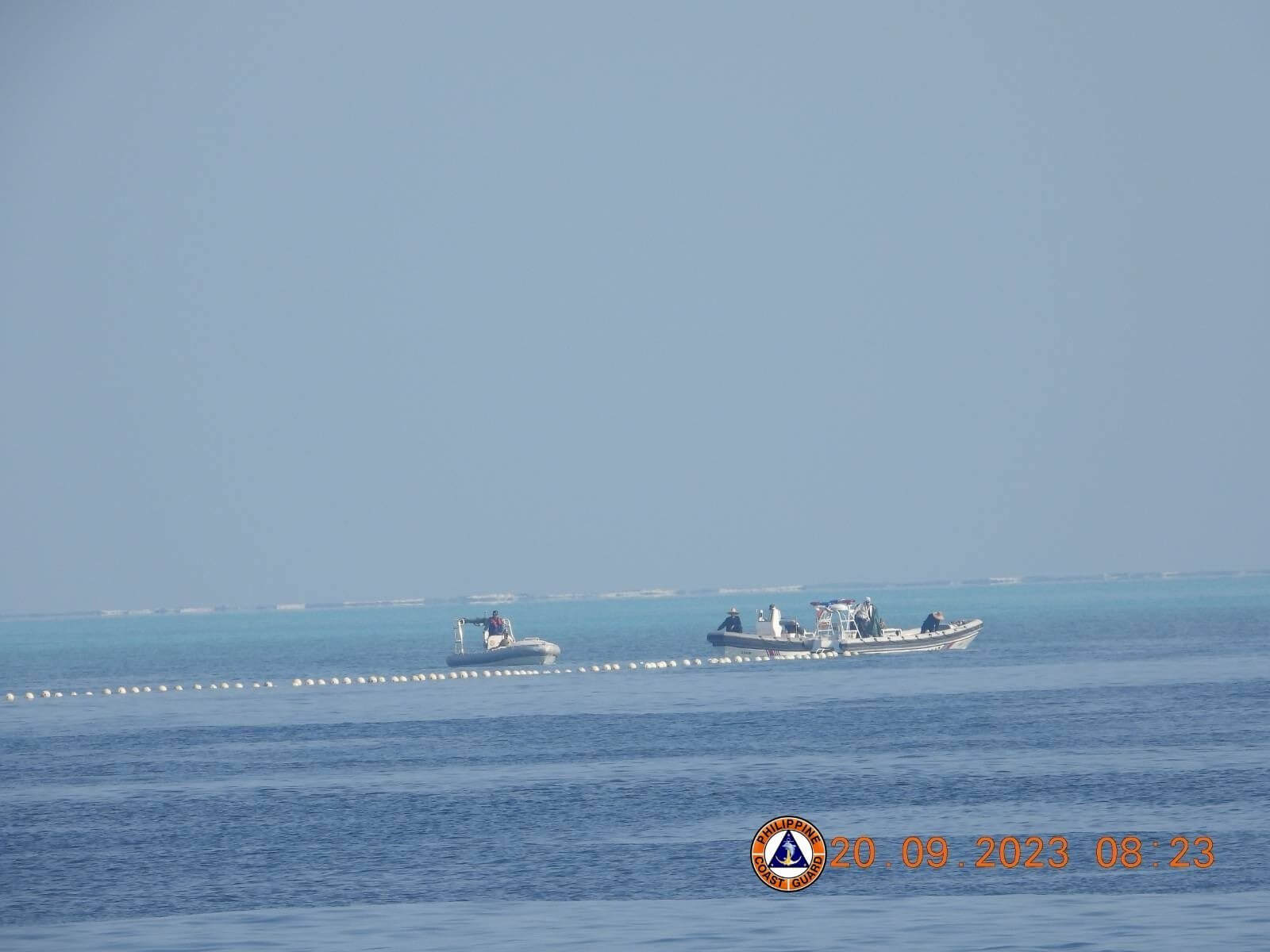 Chinese forces deployed this barrier across the sole entrance channel to the lagoon, Sept. 20 (PCG image)
The crew of the Philippine Coast Guard cutter BRP Datu Bankaw discovered the barrier when they approached the shoal last week. As they neared, three China Coast Guard RIB boats and a small boat from a Chinese maritime militia vessel towed a floating barrier of about 300 meters in length across the entrance. The event was covered widely in the Philippine press, and it drew condemnation from elected officials, including Senate President Juan Miguel Zubiri and Philippine President Ferdinand Marcos Jr.
At Marcos' request, the National Task Force for the West Philippine Sea ordered the PCG to remove the barrier - without waiting for China's agreement. Philippine divers cut it free with a knife on an unspecified date.
The PCG's spokesman for the region, Commodore Jay Tarriela, said the barrier posed a hazard to navigation and was a violation of international law.
"It also hinders the conduct of fishing and livelihood activities of Filipino fisherfolk in BDM, which is an integral part of the Philippine national territory," Tarriela said, emphasizing that the Permanent Court of Arbitration in the Hague affirmed the Philippines' EEZ claims in 2016.
"The decisive action of the PCG to remove the barrier aligns with international law and the Philippines' sovereignty over the shoal," he said. "The PCG remains committed to upholding international law, safeguarding the welfare of Filipino fisherfolk, and protecting the rights of the Philippines in its territorial waters."
The Philippine government claims Scarborough Shoal as its own, and the shoal is within the Philippine EEZ. It has been occupied by Chinese forces since a confrontational standoff in 2012. The China Coast Guard and Chinese maritime militia have defended the shoal against Philippine interests ever since.