Party Boat Capsizing Leaves at Least 35 Dead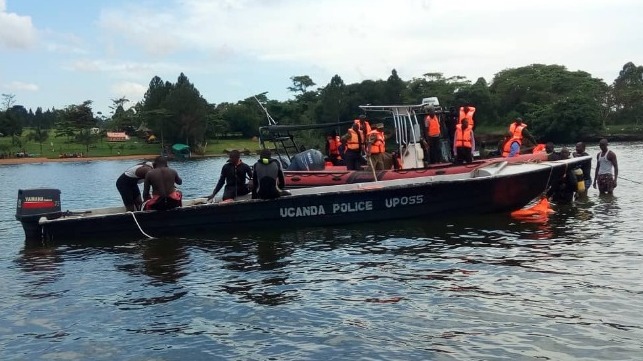 At least 35 people died when a party boat capsized on Lake Victoria on Saturday evening, according to Ugandan authorities, and the search for dozens of missing passengers continues.
Survivors told Kenyan outlet Daily Nation that many of the passengers on board the boat were quite drunk, and some decided not to wear their lifejackets during the cruise because the floatation devices were not fashionable. As the boat traveled further out into the lake, wave height increased, and the boat began taking on water; passengers moved to get away from the flooding, and the overloaded vessel capsized.
In a statement, the Uganda Police Force said that "the main cause of the accident was over loading yet the boat was in a poor mechanical shape." Survivors reported that the boat's engine failed several times during the voyage.
The vessel was carrying more passengers than it was designed to hold - as many as 100-120 people, according to reports - and it overturned in rough weather at about 1900 hours Saturday. The boat and the operating company lacked the proper licensing, according to Ugandan authorities, and the owners are reportedly among the victims.
First response efforts were fraught, according to the BBC. At least one good samaritan boat sank after becoming overcrowded with rescuees, and one man who tried to rescue survivors drowned in the attempt. At least 27 individuals were rescued Saturday night, but dozens more remain missing, and authorities expect the death toll to increase.
Prince David Wasajja, the brother of the king of Buganda - the largest of the nation's traditional kingdoms - was among the passengers, and he was initially reported dead. Recent reports indicate that he was rescued safely.
In September, on the Tanzanian side of Lake Victoria, a government ferry capsized and killed at least 130 people, prompting calls for improved safety measures.