Ørsted Doubles Write-Off as it Cancels NJ Project and Reviews US Wind Plans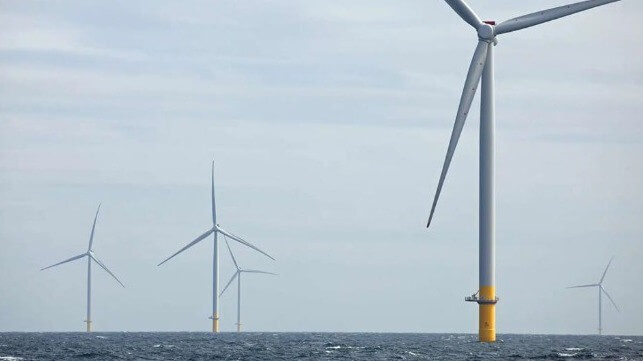 Ørsted expects to more than double its anticipated financial impairment charges in 2023 as the company announced it is canceling two major U.S. offshore wind projects and while proceeding with one joint project also continues to review its U.S. offshore wind portfolio. The announcement is seen as another blow to the developing industry, and especially New Jersey where the two projects were to be located, while industry advocates highlight that the overall U.S. industry is still making progress.
"We are extremely disappointed to announce that we are ceasing the development of Ocean Wind 1 and 2.," said Mads Nipper, Group President and CEO of Ørsted in a written statement announcing the financial impact of the changes to the company's U.S. operations. While writing that they continue to believe in the U.S. industry, Ørsted said, "The significant adverse developments from supply chain challenges, leading to delays in the project schedule, and rising interest rates have led us to this decision, and we will now assess the best way to preserve value while we cease development of the projects."
Ocean Wind 1, which was to have been located near Atlantic City, New Jersey was the most advanced of the projects. It called for 98 turbines with a total capacity of 1.1 GW to power about 500,000 homes. The second phase, Ocean Wind 2, was a similar project with a projected capacity of 1.15 GW. Ørsted had recently entered into a $100 million guarantee and total commitment of $300 million with New Jersey assuring the state that the projects would be completed on time. The company will forfeit the guarantees by not proceeding with the projects.
Ørsted reported that it is continuing to reconfigure the Skipjack Wind project which was slated to be Maryland's first offshore wind farm and expects to have more clarity on the project next quarter. At the same time, they are reviewing New York's decision last month to deny repricing of the power purchase agreements for Sunrise Wind and said they were still working with partner Eversource to determine if they would rebid the project under New York's new solicitation.
However, the company said it has taken the final investment decision with Eversource for Revolution Wind located off Rhode Island. It is a 704 MW project on which they have already started onshore construction and will begin offshore work in 2024. The decision came despite a $465 million impairment charge against the project with the company saying it will be completed in 2025.
CEO Nipper told reporters that while the offshore industry has faced challenges in Europe, and especially the UK, the problems in the U.S. are more acute. He said the world is "turned upside down," for the sector despite the critical need for renewable energy. Ørsted cited "further negative developments from adverse impacts relating to supply chains, increased interest rates, and the lack of an OREC (Offshore Renewable Energy Certificate) adjustment on Sunrise Wind."
Previously, the company had warned of an expected $2.25 billion impairment, which they increased in the third quarter report to a current $4 billion charge, including $2.8 billion specifically against Ocean Wind 1. However, the company warned of potential contract cancelation fees and other costs that could add $1.1 to $1.5 billion for a total impairment of approximately $5.5 billion. They also said it would negatively impact the company's capital structure and were looking at cost-saving initiatives and other steps in part to address the potential impact on the company's credit rating.
"While New Jersey taxpayers won't be losing any funds from the decision, the state and its residents will be left short of a critical clean energy resource and the billions of dollars in investments and thousands of local jobs the two projects were slated to provide," notes industry advocates Climate Nexus. They cited New Jersey's other large project, Atlantic Shores, as making progress as well as the advancements elsewhere in the U.S.
New Jersey Governor Phil Murphy however slammed Ørsted saying the decision to "abandon its commitments to New Jersey is outrageous." He said the state would immediately move to ensure that the company honors its obligations while saying New Jersey's future in offshore wind energy remains strong. He cited strong interest in the current solicitation and said the state is planning two more efforts to build an offshore wind transmission infrastructure.