North Korea Threatens "Unimaginable" Strike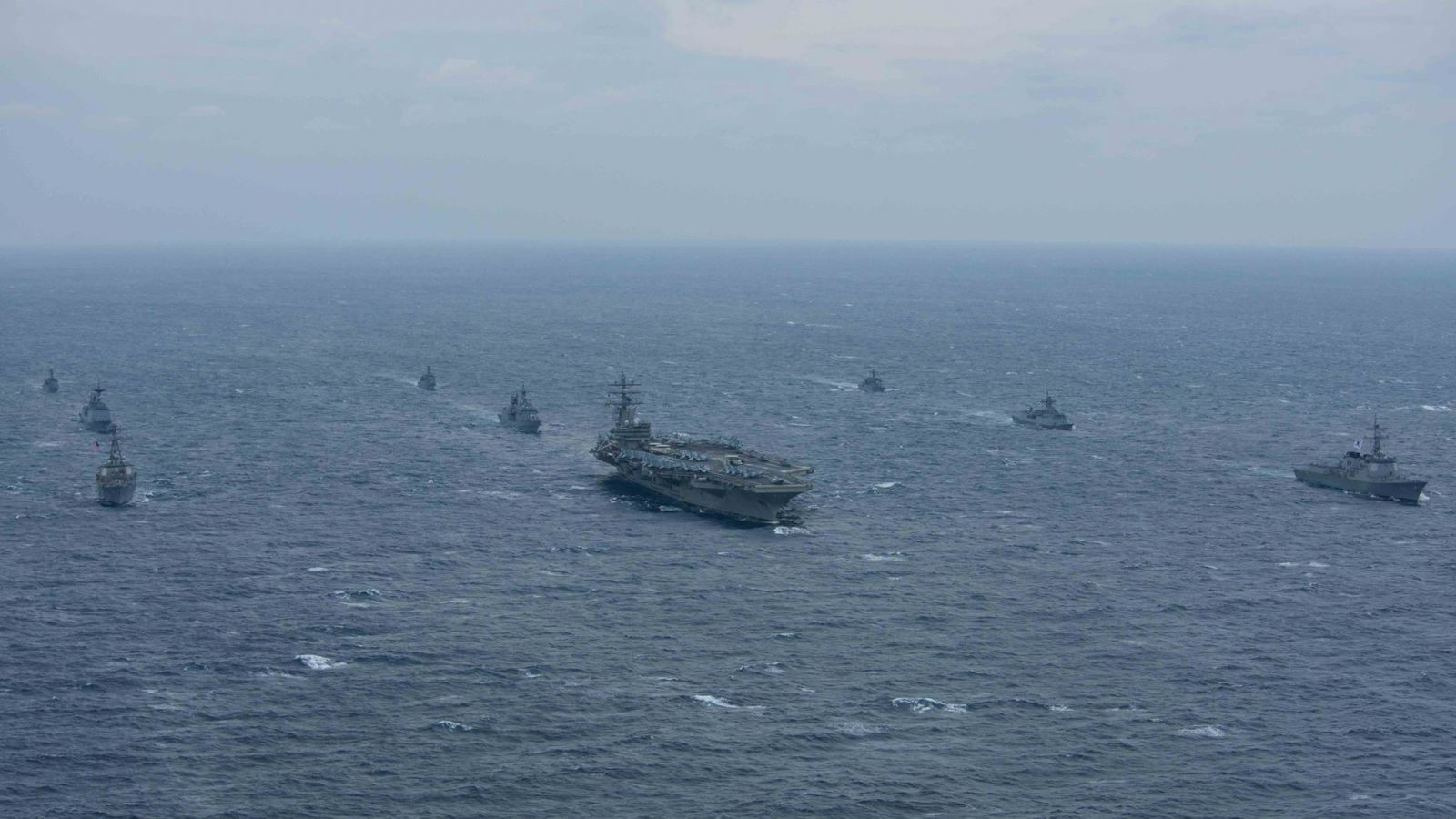 North Korea has threatened to launch an "unimaginable" strike on the U.S. in the face of U.S.-South Korea joint military exercises in the region.
The statement, released by the Korean Central News Agency (KCNA), predicted "imminent catastrophic disaster" in the region. "The U.S. is running amok by introducing under our nose the targets we have set as primary ones. The U.S. should expect that it would face unimaginable strike at an unimaginable time."
Other statements released by North Korea over the last day include: "The rabid man in the White House … will first face the immense volley of nuclear fire if he hopes to settle (this) confrontation with nukes." North Korea also vowed to "mercilessly smash the war frenzy of the U.S. and South Korean puppet warmongers to get rid of the abyss of ruin through dangerous war gambling and inflict the most miserable death on the invaders."
Around 40 warships are taking part in the exercises including the aircraft carrier USS Ronald Reagan. She is the U.S. Navy's biggest warship in Asia with a crew of 5,000.
"The dangerous and aggressive behavior by North Korea concerns everybody in the world," Rear Admiral Marc Dalton, commander of the Reagan's strike group, said. "We have made it clear with this exercise, and many others, that we are ready to defend the Republic of Korea."
Senior Japanese, South Korean and U.S. diplomats have been meeting in Seoul to discuss diplomacy and sanctions in the face of North Korea's on-going missile development program. U.S. President Donald Trump's first official visit to Asia is planned for November 5, starting with Japan and then South Korea. Trump has threatened to "totally destroy" North Korea if the U.S. or its allies come under attack.