New Seafood Slavery Risk Tool Launched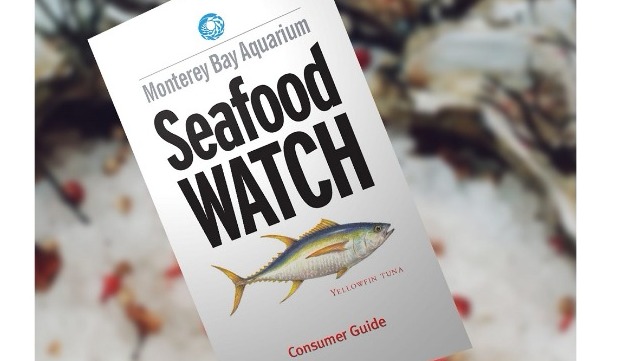 The Monterey Bay Aquarium Seafood Watch program in the U.S. has launched a web-based Seafood Slavery Risk Tool - the first solution of its kind to help businesses assess the potential risk of forced labor, human trafficking, and hazardous child labor in fisheries.
The Seafood Slavery Risk Tool – jointly run by the aquarium with Liberty Asia and the Sustainable Fisheries Partnership – produces a rating indicating the likelihood that human rights violations are occurring on fishing boats in a specific fishery. The ratings are derived from credible, publicly available sources, including reports by authoritative institutions (e.g., U.S. government agencies, the European Union and the United Nations) and civil society organizations (universities, NGOs and media outlets).
Recent widespread media coverage has raised public awareness about the scope of human rights abuses in the global seafood supply chain, and Seafood Watch and its partners developed the Seafood Slavery Risk Tool in response to conversations with its business partners and requests for support from the seafood and financial industries.
The tool was developed over the course of two years, in a process that included extensive peer review by businesses and human rights organizations, including the International Labour Organization, the U.S. Department of Labor, U.S. State Department, Fair Trade USA, FishWise, Winrock, Greenpeace, Slave Free Seas, USAID, and U.S. Immigration and Customs Enforcement.
"Understanding the environmental impact of fishing and aquaculture is key to seafood sustainability," said Monterey Bay Aquarium Executive Director Julie Packard. "The working conditions of the people who produce our seafood are equally important. The new Risk Tool developed by Seafood Watch and our partners will give major businesses insight into the possibility of human rights abuses in their supply chains. They can then work with suppliers to correct problems, toward the goal of achieving a seafood supply that's sustainable for both the ocean and the people whose livelihoods depend on fishing and seafood processing jobs."
The Seafood Slavery Risk Tool complements Seafood Watch's approximately 1,100 science-based seafood recommendations, which focus largely on the impact of fishing and fish farming on the health of ocean ecosystems. Using these resources in combination, businesses can address both environmental issues and human rights abuses associated with the seafood supply chain.
The tool is available at no cost to interested businesses and is available at seafoodslaveryrisk.org.