New Hyundai Merchant Marine CEO Appointed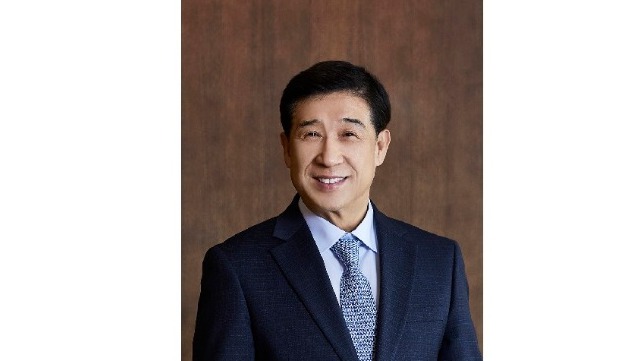 South Korean shipping line Hyundai Merchant Marine (HMM) has appointed Jae-hoon Bae as President and CEO.
Bae's appointment was approved by the Board of Directors, followed by the 43rd regular shareholders meeting of the company, which was held at HMM headquarters, Seoul.
On March 7, the CEO recommendation committee led by Korea Development Bank, selected Bae as the final candidate following a comprehensive candidate examination. A spokesperson said: "Mr. Bae, an expert in logistics who successfully served as CEO of Pantos Logistics for six years, is favored because of his broad understanding and capabilities in terms of sales negotiation, global management and organizational management. Mr. Bae is expected to focus on a customer's view on handling HMM's current issues in order to lead managerial innovation and strengthen its sales competitiveness. And all of HMM employees will do their best to lay a foundation to take a leap forward to become a global top rated carrier."
Bae worked for LG Semicon as a marketing director in 1990 and was promoted to the president of LG Semicon America Inc. in 1997. Then, he served as Vice President of LG Electronics MC (Mobile Communications) Overseas Marketing in 2004, and subsequently as CEO of Pantos Logistics from January 2010 to January 2016.
HMM has continued to post losses despite higher revenue and rising volumes. Late last year, the line cited high bunker prices and low freight rates for the poor quarterly performance. HMM lost about $165 million in the third quarter - less than the $240 million it lost in the second quarter, but much more than the $40 million it lost during the same period in 2017.
In September last year, HMM ordered 20 mega container ships, including 12 of 23,000-TEU capacity and eight of 15,000-TEU capacity. With these vessel deployments in 2020, HMM expects that fixed costs will significantly decrease, fuel efficiency will largely improve, and that bunker costs will moderately decrease through installed scrubber systems for compliance with IMO 2020 environmental regulations.
The cost competitiveness and the mega container ships is in line with the company's "Capacity of One Million TEU" strategy for the future.