NATO Confirms Risk of Russian Attack on Subsea Infrastructure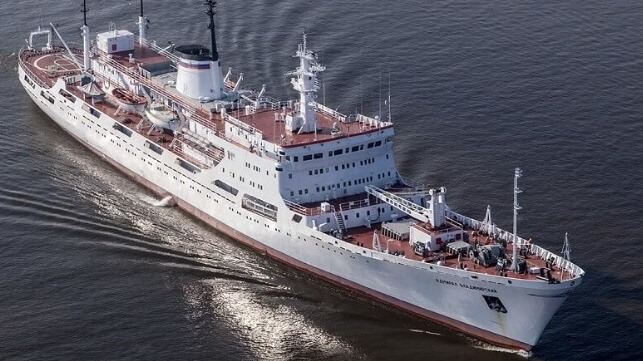 A senior NATO official has confirmed reports that Russia is using research vessels and covert "spy ship" trawlers to survey subsea cables and pipelines in Western Europe, potentially as a prelude to a future attack.
This week, NATO assistant secretary general for intelligence David Cattler told Politico and other outlets that Russia is actively engaged in mapping out civilian infrastructure in NATO countries, including underwater assets. He described the possibility of a Russian attack as a "significant risk," and noted that Moscow has all the assets it needs to carry out a strike if it wants to retaliate for Western support for Ukraine.
"The Russians are more active than we've seen them in years in this domain [subsea survey]," Cattler told Politico. "When you look at the evidence of their activities now, the places they are doing surveys, overlaid with this critical undersea infrastructure . . . you can see that they are at least signaling that they have the intent and the capability to take action."
In parallel with this potential threat, NATO countries have stepped up surveillance and patrol activity to keep an eye on Russian movements in the North Sea and the Baltic. NATO has also created a new unit specializing in subsea infrastructure security, tasked solely with monitoring this domain.
In particular, Cattler pointed to the risk of an attack on subsea telecom cables, a longstanding concern for security researchers. A suspected attack on a Norwegian fiber-optic cable occurred in April 2021: the subsea link from mainland Norway to Svalbard was severed at about the same time that a Russian trawler crossed and recrossed its location repeatedly.
Cattler's press conference confirmed recent reporting by a consortium of Scandinavian public broadcasters, who tracked the movements of suspicious Russian vessels and found that these ships spend considerable time around Europe's subsea infrastructure, including wind farm power cables.
"This is a strategic capacity for Russia, which is considered very important and is controlled directly from Moscow," Norwegian Intelligence Service director Nils Andreas Stensønes told reporters with the partnership.