National Coast Guard Museum Gets $5 Million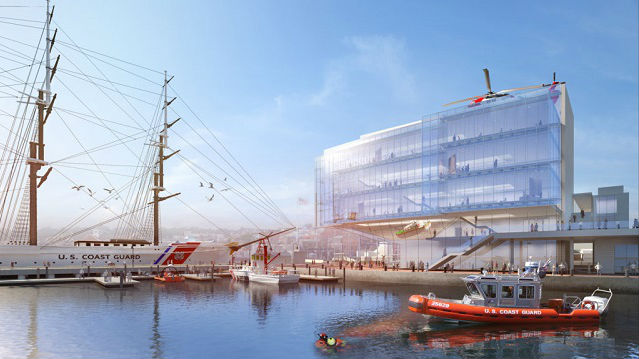 The National Coast Guard Museum Association has received U.S. federal government funding for the museum that will be built in New London, Connecticut, in the U.S.
"We are grateful to the Congress and President Trump for the $5 million included in this year's budget," says President, Richard J. Grahn. "With the momentum provided by this important development, we will be moving forward with the design and approval process to create a lasting tribute to the heroic men and women of the United States Coast Guard."
The Association unveiled its proposed architectural design late last year. Construction is expected to start in the summer of 2018, with scheduled opening in 2021.
The exhibit design will organize stories around the service's missions in three major galleries; Security, Safety and Stewardship. Thematic wings in the galleries merge the exhibits along the following storylines:
* Defenders of our Nation
* Enforces on the Seas
* Lifesavers around the Globe
* Protectors of the Environment
* Champions of Commerce
The Museum will also include an introductory wing, an education and technology center and waterfront and rooftop exhibits.
The Association is continuing its work to raise funds from private and corporate donations for construction of the $100 million Museum.