Myanmar Navy Opens Fire on Bangladeshi Fishing Boat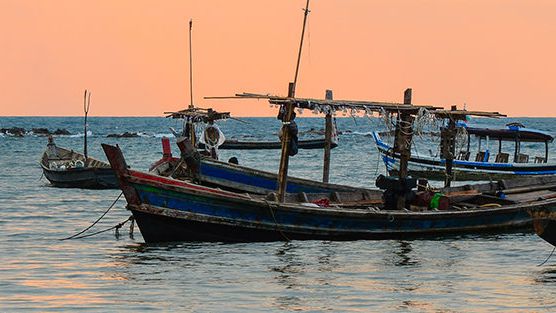 On December 28, officials with the Bangladeshi border guard alleged that a Myanmar navy vessel opened fire on a Bangladeshi fishing boat in the Bay of Bengal on Tuesday. The fishermen reported that the navy vessel gave pursuit and fired shots without warning, border guard officer Saiful Absar told AFP. As many as six fishermen suffered gunshot wounds in their hands and feet.
The border guard believes that the incident may have occurred within Bangladeshi territorial waters, and it has filed a protest letter to Myanmar's authorities, said Lt. Colonel AbuZar Al Jahid. A spokesman for Myanmar's president denied any knowledge of the incident.
The attack comes at a time of tension in the border region. Myanmar navy authorities may have believed that the fishing vessel was occupied by members of the Rohingya Muslim minority, a small group of which it blames for recent attacks on police outposts near the Bangladeshi border.
Myanmar's government is engaged in a long-running crackdown to suppress dissent among the Rohingya. Following a series of Buddhist-Muslim riots in 2012, the Buddhist-dominated government declared that Rohingya are not citizens and began a military campaign to restore order. The government's methods have drawn widespread condemnation for their alleged severity: the U.N. Human Rights Office asserts that over the course of the past four years, Myanmar has engaged in "a pattern of gross violations against the Rohingya . . . giving rise to the possible commission of crimes against humanity if established in a court of law."
Amid widespread allegations of government abuse, hundreds of thousands of refugees have fled up the coastline to Bangladesh. Thousands more escape by sea to Thailand and Malaysia, and border authorities in all three countries have upped coastal patrols in an attempt to stem the flood of migration. Those that make it through face an uncertain fate, especially in Thailand, where (according to a 2015 investigation by the Guardian) many are held for ransom or sold into slavery in the Thai fishing fleet.