MSC Cruises Orders New Ships from STX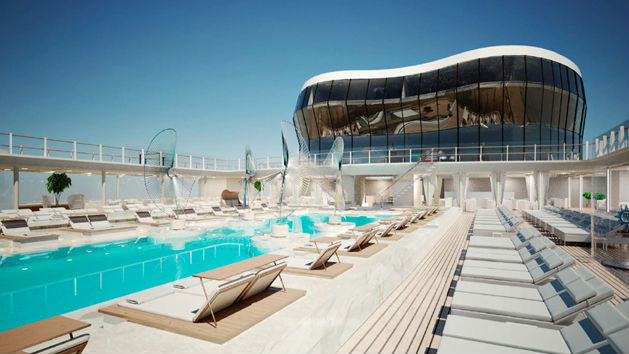 French shipyard STX has secured an order for up to four more ships from MSC Cruises, in a 3.6 billion-euro ($4.1 billion) deal announced on Wednesday.
MSC Cruises, part of privately owned shipping group MSC, has in recent years been the main customer for STX France, which is based at the Atlantic port of Saint-Nazaire.
The two companies signed a letter of intent for the order at a ceremony on Wednesday at the Elysee palace in Paris, reflecting the importance placed on the investment for French President Francois Hollande who is struggling to bring down unemployment.
STX France, which is 66 percent owned by South Korea's STX Corp and 33 percent by the French state, built MSC Cruises' 12 existing ships between 2003 and 2013.
But the future of the shipyard that employs 2,500 workers had been uncertain before the cruise operator began ordering further ships from 2014.
The latest order comprises a firm order for two ships and an option for another two, and will involve MSC Cruises' largest-ever vessels, the company said.
The cruise operator now has up to 11 ships on order, of which eight are due to be built by STX France, in a 9 billion- euro investment that will almost double its current 12-strong fleet.
"There is a huge potential in our main market, which is Europe," Chief Executive Officer Gianni Onorato said, adding that the company also wanted to expand in North America, where it currently has a relatively small part of the market, as well as tap into rising demand in China.
The company's strategy is focused on attracting younger customers who have not gone on cruises before, by offering more technology and on-board entertainment, he said.
Regarding security threats linked to terrorism around the Mediterranean zone, Onorato said ships could be moved quickly in response to risks, and that MSC Cruises was not currently stopping in Egypt, Tunisia or Turkey.
MSC Cruises is the fourth largest cruise company in the world, after Carnival Corporation, Royal Caribbean Cruises and Norwegian Cruise Lines with a 5.2 percent share of all passengers carried in 2015.
In 2015, MSC Cruises had four new ships on order from STX France and Fincantieri, with options for three more. The first two ships are due to be delivered in May 2017 (MSC Meraviglia) and November 2017 (MSC Seaside).