Millenials Seek Out Luxury Cruises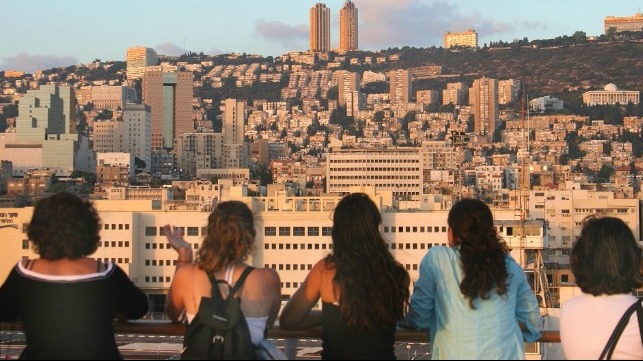 Cruise Lines International Association (CLIA) has released its 2018 Cruise Travel Report highlighting that Millennials are seeking out luxury cruises at a record pace with almost a quarter surveyed (24 percent) having sailed on a luxury cruise line within the past three years.
Additionally, almost all income brackets are cruising. A third (33 percent) of cruisers surveyed have a household income less than $80,000, while 50 percent have a household income of at least $100,000 or more.
Cindy D'Aoust, president and CEO, CLIA says the study confirms that cruise travel continues to break down income and generational barriers.
Findings from the report include:
• The percent of Millennials who "definitely will" book a cruise for their next trip increased from 63 percent last year to 70 percent this year.
• Travelers who take a cruise are 40 percent more likely to travel with friends, partners/companions or children than land-based peers. In 2017, more travelers took vacations to spend time with family than they did in 2016.
• Income plays little role when choosing cruising as the better of the two vacation options—66 percent of people making less than $100,000 name cruises as a preference over land-based options, as did 70 percent of those making more than $200,000.
• While higher incomes favor longer cruises at a greater rate, the six- to eight-day itinerary is by far the most popular across incomes in terms of a traveler's last cruise, from 57 percent of those making less than $100,000 to 43 percent of those making more than $200,000.
• Suites and balconies are the most important amenity for all cruisers, though spas and salons are more essential for higher-income travelers, while health clubs and gyms are more important for those with lower incomes. Celebrity chefs more than double in importance for those in the $150,000-$200,000 group (63 percent) over their peers in the highest and lowest incomes – coming in as more important than the suite and balcony (56 percent).
• Cruisers are loyal to cruising. In fact, more than half of cruisers (58 percent) believe a cruise is the best type of vacation, a perception that remains consistent. They find high satisfaction in river cruises (81 percent) and ocean cruises (73 percent), followed by land-based hotels and resorts (62 percent). Nine out of 10 say they "probably or definitely will" cruise again.
• On average, about 41 percent of cruisers say they are interested in childcare services, including babysitting and programs for children and teens. But only 13 percent are reporting that they use these services. In contrast, only 32 percent say they want onboard entertainment while more than twice that many (70 percent) attend once onboard. Overall, entertainment, including shows, musicals and comedy, is the most used feature on cruises.
• Cruisers see cruising as a great way to sample different destinations and cities for future vacations. Millennials are inherent samplers and love to try new things before committing. They are increasingly likely to return to destinations visited first via a cruise. Indeed, all ages (except Gen X) show a greater likelihood of returning to a destination visited on a cruise than reported last year.
• Travel agents are the most likely influencers of vacation-planning and decision-making for cruisers, who are twice as likely (70 percent) to use a travel agent when booking a vacation than non-cruisers (37 percent).
• A large percentage of cruisers hail from Florida (17 percent), but California (11 percent), Texas (nine percent) and New York (six percent) are also big players in the marketplace. To a lesser extent, so are Georgia (four percent) and North Carolina, New Jersey, Pennsylvania, Ohio and Illinois (all three percent).