Malaysian Forces Rescue Hijacked Tanker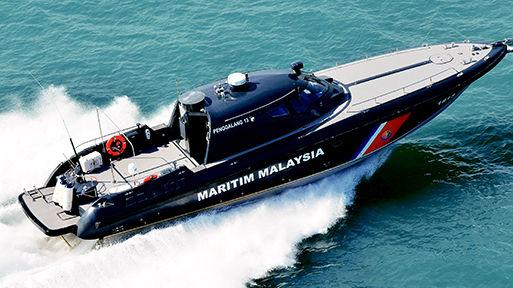 On Thursday morning, the Malaysian Maritime Enforcement Agency (MMEA) rescued the crew of a hijacked merchant tanker and arrested ten alleged pirates.
On the night of September 6, 13 pirates boarded the Thai product tanker MGT 1 at a location off Pulau Bidong, a small island near Malaysia's border with Thailand. According to RECAAP, the attackers arrived in two boats and were carrying arms. They forced the crew of the MGT 1 to come alongside a pirate "mother ship" and transfer over about 265,000 gallons of fuel.
The crew of the MGT 1 activated the vessel's SSAS silent alarm, and the MMEA dispatched a helicopter and two response vessels to respond. An MMEA boarding team rescued the tanker at 0600 hours on September 7 and arrested ten alleged pirates. Three more escaped on a boat and are still at large. No crewmembers were harmed in the incident, and the tanker has returned to port for a thorough investigation.
The Malaysian New Straits Times reported that authorities have apprehended the leader of the attack in the capital of Johor state, near the border with Singapore. "Following the arrest of the pirates and their subsequent interrogation, we arrested the mastermind, an Indonesian in his 50s, at a hotel in Johor Baru at noon today," said MMEA director-general Adm. Datuk Zulkifli Abu Bakar.
ReCAAP noted that the attack on the MGT 1 is the second oil theft incident reported in Asia this year. Oil theft piracy was a frequent problem in Malaysian and Indonesian waters in years past, peaking in 2014 at a rate of over one incident per month. ReCAAP expressed concern that the pattern could resume, and it encouraged tanker operators to follow best practices on counter-piracy.