Maersk to Acquire Hamburg Süd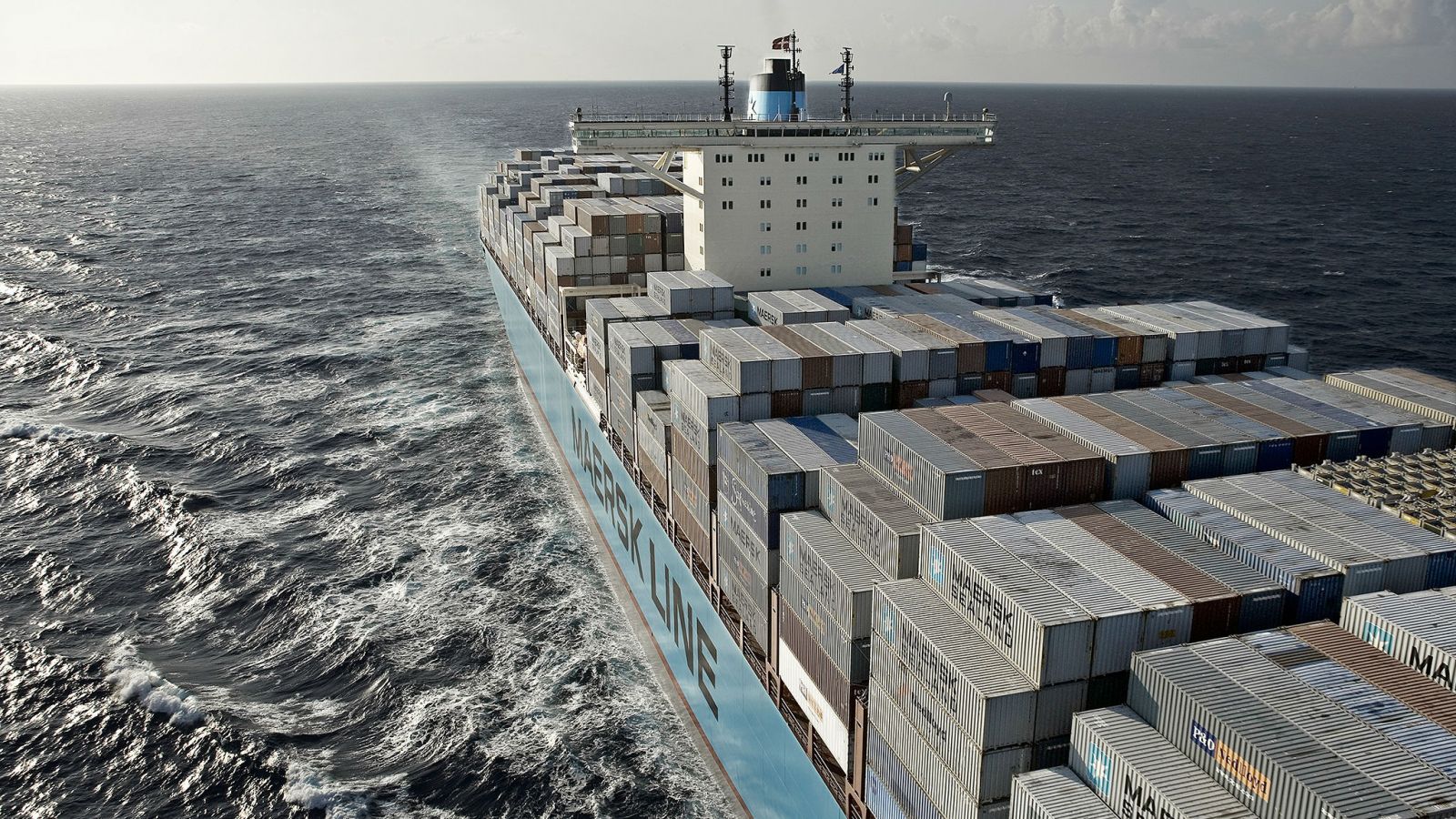 Denmark's Maersk Line is to acquire German rival container shipping line Hamburg Süd and expects to finalize the transaction by end 2017, parent A.P. Moller-Maersk said on Thursday.
Maersk said the acquisition is subject to final agreement and regulatory approvals, and will have no impact on Maersk's outlook for 2016.
Hamburg Süd is the world's seventh largest container shipping line and a leader in the North–South trades. The company operates 130 container vessels with a container capacity of 625,000 TEU. It has 5,960 employees in more than 250 offices across the world and markets its services through the Hamburg Süd, CCNI (based in Chile) and Aliança (based in Brazil) brands. In 2015, Hamburg Süd had a turnover of $6,726 million of which $6,261 million stems from its container line activities.
With the acquisition, Maersk Line will have container capacity of around 3.8 million TEU (3.1 million TEU) and an 18.6 percent (15.7 percent) global capacity share. The combined fleet will consist of 741 container vessels with an average age of 8.7 years (9.2 years). Maersk markets its services through the Maersk Line, Safmarine, SeaLand (Intra-Americas), MCC Transport (Intra-Asia) and Seago Line (Intra-Europe) brands.
(1) Maersk Line 2015 annual report, Hamburg Süd Group 2015 key figures (container line activities), (2) Maersk Line as of September 30, 2016, Hamburg Süd Group 2015 key figures, (3) Alphaliner, as of November 23, 2016, (4) Maersk Line Q3 2016 interim report, Hamburg Süd 2015 key figures (container ships), (5) Alphaliner (6) Maersk Line as of September 30, 2016, Alphaliner as of November 23, 2016.
"Today is a new milestone in Maersk Line's history," says Søren Skou, CEO of Maersk Line and the Maersk Group. "I am very pleased that we have reached an agreement with the Oetker Group to acquire Hamburg Süd. Hamburg Süd is a very well-run and highly respected company with strong brands, dedicated employees and loyal customers. Hamburg Süd complements Maersk Line and together we can offer our customers the best of two worlds, first of all in the North - South trades."
"Giving up our engagement in shipping after an 80 year-long ownership in Hamburg Süd was not an easy decision for my family. We are very confident, though, to have chosen the best of all possible partners. Maersk will preserve and grow Hamburg Süd and what the brand and the whole organization and a highly dedicated workforce stand for: reliable and high quality logistical services to our customers," says Dr August Oetker, Chairman of the Advisory Board of Dr. August Oetker KG, the management holding company of the Oetker Group.
In September 2016, Maersk Line announced that it would grow market share organically and through acquisitions. "The acquisition of Hamburg Süd is in line with our growth strategy and will increase the volumes of both Maersk Line and APM Terminals," says Skou.
Hamburg Süd and Aliança will continue as separate brands.
"Hamburg Süd and Aliança have competitive and attractive customer value propositions, which we want to preserve and protect. We wish to maintain the personal touch and engagement they offer their customers. In short, Hamburg Süd and Aliança customers will also be Hamburg Süd and Aliança customers in the future," says Skou.
The acquisition is subject to a satisfactory due diligence, final agreement and subject to regulatory approval in amongst others China, Korea, Australia, Brazil, the United States and the E.U. Maersk Line expects the regulatory process to last until the end of 2017. Until then, Hamburg Süd and Maersk Line will continue business as usual.
The deal will be the first full acquisition by Maersk since a takeover of P&O Nedlloyd a decade ago.
Other container lines have been looking to do deals to build scale. Family-owned French group CMA CGM sealed an acquisition this year of Singapore-based Neptune Orient Lines, which has given it market leadership on trans-Pacific routes.
Last week, the European Commission gave conditional approval to a merger between German container shipping line Hapag-Lloyd and the United Arab Shipping Company.
In 2013, a planned merger between Hapag-Lloyd with rival Hamburg-Süd was called off as terms could not be agreed.