Maersk and MSC Overhaul Asia-Europe Service Rotations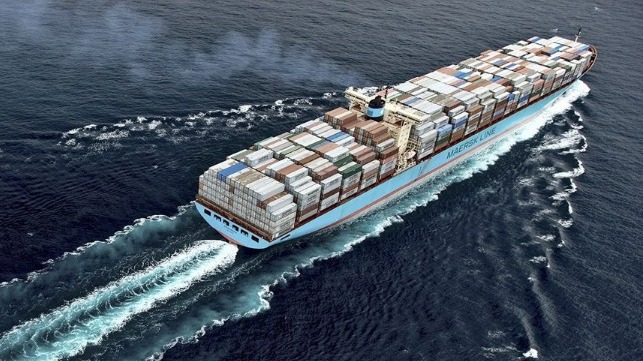 Maersk and its 2M alliance partner MSC are overhauling their Asia-Europe routes, adding six ULCVs, dropping eight port calls and implementing slow-steaming on ten separate service strings.
According to the partners, the change is intended to address problems with schedule reliability brought on by a combination of external factors. "Port congestion and unfavorable weather conditions have resulted in delays. We are now progressing on the improvements made earlier in 2018 to further enhance our schedule reliability across our Asia-Europe Network," Maersk said in a statement.
The new schedules build in longer buffer periods for these contingencies, allowing longer port calls and slower speeds while still meeting the official timeline for the rotation. "We can only assume that container terminal congestion at the main ports of the trade will continue to worsen, leading us to anticipate and incorporate longer time buffers in the schedule, in terms of port stays and speed at sea," MSC said in a statement. The rollout of the new network is planned for early March 2019, subject to future updates.
The speed reduction on the core Asia-Europe trade lane also raises the possibility of fuel savings, even though more vessels will be added to the rotation. Fuel consumption falls rapidly as a vessel slows, and small downward speed adjustments produce outsize changes - an important consideration, since fuel costs are the largest single operating expense for a modern container vessel. Maersk pioneered "slow steaming" as a cost-reduction measure, and it has had enough success with the policy that it has altered the bow shape of several of its ships to permanently optimize them for lower speeds.
Bunker costs will rise further in 2020, when the IMO's new 0.5 percent fuel sulfur content cap takes effect. MSC has already announced a new bunker surcharge to address the expected increase in its costs.